Seattleite and Bestselling Author JA Jance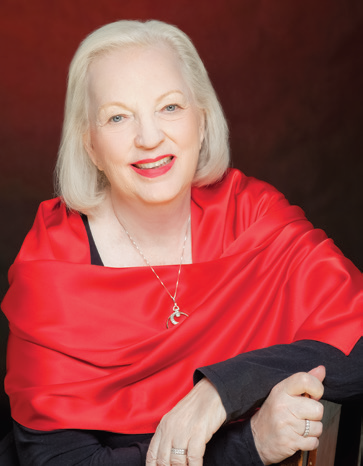 With more than 20 million copies of her books in print, J.A. Jance is the perennially bestselling author of the J.P. Beaumont series (set in Seattle), the Ali Reynolds series, the Joanna Brady series and more.
Born in South Dakota and brought up in Bisbee, Arizona, Jance lives with her husband and their two dachshunds in Seattle and Tucson, Arizona.
"Being a snowbird is complicated. Something always goes wrong at the 'other' house within days of our leaving it. But you can't beat the weather," she told Northwest Prime Time in a recent interview.
"I first arrived in Seattle in July of 1981 as a refugee from a bad marriage and a worse divorce," said Jance. "I moved in with my sister in a condo in the Denny Regrade and supported my kids by working in the life insurance industry."
In 1981, hoping to improve her sales career, she enrolled in a Dale Carnegie course. When she told the group a true-life story about a series of murders that had happened in Tucson, one of her classmates said, "Someone should write a book about that."
That statement really struck home for Jance. "I had wanted to be a writer from second grade on," she said. "As a second-grader in Mrs. Spangler's Greenway School class, I was introduced to Frank Baum's Wizard of Oz series. I read the first one and was hooked." She knew, from that moment on, that she wanted to be a writer. "When I graduated from Bisbee High School in 1962, I received an academic scholarship that made me the first person in my family to attend a four year college."
But her ambitions to become a writer were frustrated. "First because the professor who taught creative writing at the University of Arizona in those days thought girls 'ought to be teachers or nurses' rather than writers. After he refused me admission to the program, I did the next best thing: I married a man who was allowed in the program that was closed to me."
Jance graduated in 1966 with a degree in English and Secondary Education. She later received a Masters Degree in Library Science, taught high school English for two years and then became a K-12 librarian at the Indian Oasis School District for five years.
She didn't pursue her interest in writing, even on the side, because her husband admonished her that there would be only one writer in the family, and he was it. "My husband made that statement in 1968 after I had received a favorable letter from an editor in New York who was interested in publishing a children's story I had written. Because I was a newlywed who was interested in staying married, I put my writing ambitions on hold. Other than writing poetry in the dark of night when my husband was asleep, I did nothing more about writing fiction until eleven years later."
When her Dale Carnegie classmate said those fateful words on a Thursday night, the thought that went through her head was, "I'm divorced. What have I got to lose? So Sunday afternoon of that week, I sat down to write. My first three books were written between 4 and 7am. At seven, I would wake my children and send them off to school. After that, I would get myself ready to go sell life insurance."