Are you sick of politics? No, I mean literally!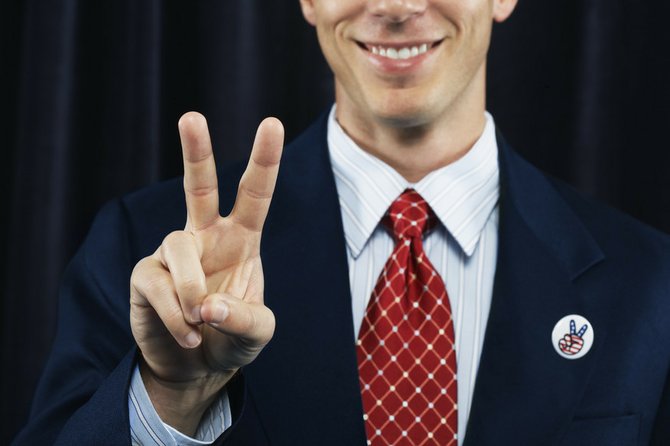 Already overdosed on campaign rhetoric? Tired of political posturing?
As tired of this long political season as you may be, there are some who are actually sick and tired. The stress over political battles has impacted their health.
It's good to be an involved citizen, but, nasty politics can cause extremes in thought and unpleasant physical symptoms. It seems the more negative a political campaign gets, the more illness is experienced.
While you should support and vote for candidates you truly feel can best govern, getting caught up in the anxiety and anger of opposing sides won't help. It will only add to what harms.
I received this email from a friend: "Four years ago we put a couple of political signs in our yard during the presidential campaign with no negative repercussions. About two weeks ago we put up a political sign on our property, and already two of our customers have terminated their service with us because they don't agree with our political stance. Both sent us angry letters railing against the candidate we were supporting, and we were both shocked and saddened that something like this could actually happen in this day and age. About three days ago I began having symptoms of a cold— and I know it's about my reaction to all of this."
Dr. David B. Samadi, in a FoxNews.com health column, recently wrote, "Perhaps the most shocking fact about stress is that it can affect all parts of your body, not just in one area."
Since your mental state affects your physical body and quality of life, it's important to garner healthy practices that can lower and erase stress. One such practice, some would describe as also absolutely necessary, is to recognize Spirit as the defining essence of our identity.
If you merely medicate the body to get relief from troublesome symptoms, you haven't really addressed what produces the symptoms. No one is suggesting that you stop being politically aware and active. Perhaps, being more spiritually aware and active will cause you to be healthier as well as more politically astute.
It is a spiritual sense of life that allows you to express, to some degree, the heart and mind of Jesus, the master healer and teacher. Divine awareness enables you to remain calm in the middle of emergencies or to regain a healthy peace if you've lost it.
The Apostle Paul utilized Jesus' Christian method of healing. The Contemporary English Version of the Bible, in part, translates one of Paul's letters to the people at Philippi: "Because you belong to Christ Jesus, God will bless you with peace that no one can completely understand. And this peace will control the way you think and feel."
After I received my friend's email, both she and I prayed to recognize she belonged to Christ. In other words, we prayed to deeply understand how she was spiritually made and governed. We cherished the fact that both her thought and body were expressing God's tranquility and order.