Rosanna Bowles
Seattle's Designing Woman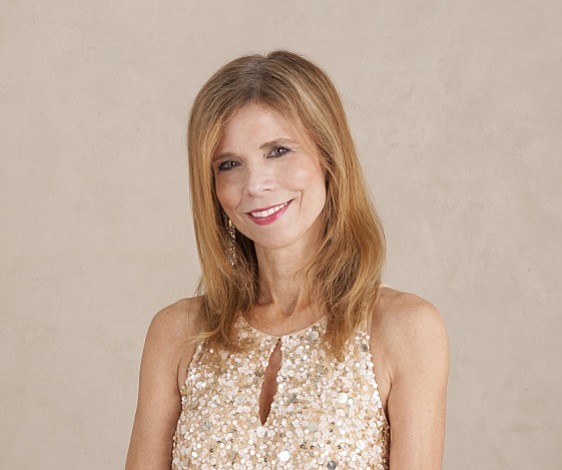 Rosanna is proud to think that her products may play a part in her customers' traditions. Since the time she was young, Rosanna has felt a connection between tradition and tableware. "My mother taught me about traditions and how dishes play a big part in our lives."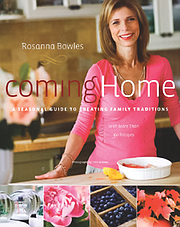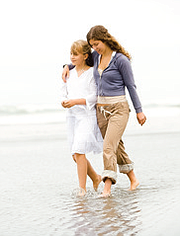 She describes the value of tradition in her book, Coming Home: A Seasonal Guide to Creating Family Traditions. "When I was growing up, our family life revolved around traditions and rituals passed down through the generations. The values my sisters and I learned were based on life lessons that our parents, grandparents and neighborhood friends learned during their lives." And she is passing down these same lessons to her own two daughters, Alessandra, 28, and Francesca, 19.
But she sees these traditions as falling away in today's hectic world, and wrote her book to help others recapture family traditions throughout the year and to "take pleasure in life's small moments of happiness."
Reflecting those small pleasures has led Rosanna's company to grow into a veritable empire of tableware, décor, handbags and gifts that are sold around the globe. Rosanna Inc. is known for its lines of "fashion tableware" with products that can be mixed and mingled. Twice yearly, Rosanna launches her new collections of festive porcelain dishes, plates, glassware and trays, as well as ornaments, textiles and other "giftables."
Rosanna and her company have been featured in Oprah Winfrey magazines, the New York Times, Vogue, Better Homes and Gardens, Bon Appetit, Sunset and many others. Earlier this year, Rosanna graced the cover of Seattle Business Magazine along with other top Seattle business women.
She has also received many awards. In 2005, Rosanna Inc. became the first American company to win the prestigious Gift of the Year Award in the U.K. "It is the gift industry's equivalent of an Oscar!"
Earlier this year, Rosanna was chosen as the lead designer to create a historic collection of memorabilia for the influential White House Historical Association. "The White House Historical Association, founded by Jackie Kennedy in 1961, approached the company to design for them after seeing Rosanna product at the 9/11 Memorial Museum in New York," says Rosanna. "It was a very exciting surprise and huge honor for us. We created product that honored past presidents and first ladies, as well as a 3D ornament of the White House, complete with a little flag on top."
Despite Rosanne's many successes, home and family remain at the center of her heart. Her motto could well be: savor life, create traditions and cherish family.
"Growing up, I felt abundantly loved by my parents and two sisters. To this day, their love inspires me to infuse every Rosanna product we design with that feeling. As an entrepreneur, I'm also proud to be a role model for my two daughters. I feel that through my career I've been able to show them that they, too, can achieve any and all of their dreams."
MORE INFORMATION
The Rosanna Inc. outlet store is located at 6755 East Marginal Way South in Seattle, and is open Fridays from noon to 4pm. The annual Warehouse Sale is December 3, 2016 from 9am to 2pm – find specials on everything from current collections to one-of-a-kind pieces from their archives. For more information about the outlet store, call 206-264-7882 or email outlet@rosannainc.com.
You can also find Rosanna products at stores around the world, including local retailers such as Macy's, Starbucks, Nordstrom and many more. Enter your zip code into Rosanna's location finder to discover the many places to shop for Rosanna products: www.rosannainc.com/locations/
Rosanna offers these holiday entertaining tips:
• A key savvy tip for entertaining for the holidays is to keep things simple. Do what you do best and don't do things outside of your comfort zone. Use your go-to recipes. Decorate the home simply; candles are fabulous. Greenery is great. Basic dishes with decorated salad plates to change it up. Express who you are in the way you decorate and entertain.
• Take and tweak something you can do. My mother made 12 kinds of cookies at Christmas. I can't do that. I make two.
• Four elements of a good party include enlightening conversation, fascinating people, great food and plenty of it, good wine and an interesting venue.
• What Rosanna appreciates in a party host: Someone who makes you feel welcome and introduces you to other guests.