A Thanksgiving Party
Sharing Stories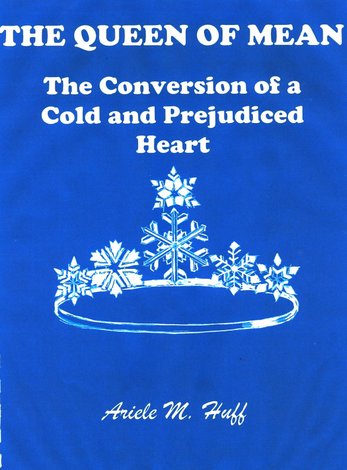 Thanksgiving: Shirley and Bernadine had set four foldout tables down the center of Shirley's long living room. Every year for the last ten years, Shirley had invited fifteen to twenty immigrants and refugees to join her family in their Thanksgiving celebration.

"It's one of the loveliest parts of American culture, and I enjoy sharing it with those who haven't experienced it," she had explained to Bernadine when presenting her with an invitation to come and help.
"Every year we have more people, and I can't handle it by myself anymore." Shirley didn't say she knew Bernadine would be alone, had been alone every holiday for years. Her Thanksgiving parties were not just a time to share her American culture but were also a time when she learned more about her guests' cultures than she did all year long at her reception desk where she dealt with over a hundred people every week. This year—for the first time, Bernadine seemed both interested in and worthy of inclusion.
The tables groaned with food contributions from everyone: turkey and dressing snuggled between humus with pita bread and eggrolls; couscous and peanut sauce shared a tablecloth with a huge pan of spankopita; tamales and hombow circled a plate of sushi with umeboshi plums. Bernadine's pecan/pumpkin double-decker strata pie was side-by-side with baklava and apple strudel.
Dinner was a tower of Babel affair. Bernadine sat between Ivetta and Misbah. She learned at least five different ways to say "pass the gravy." She learned there are many ways to wrap a sari, that the Black Sea is in the Ukraine, and that meals have many courses in Moscow.
While stomach space for dessert was developing, the general conversation turned to reasons for being thankful. One after another the group took the floor to share reasons for gratitude. Lin was grateful her family was still alive in spite of the attack by pirates as their boat made its way to freedom. At twelve, Lin had been raped and had watched as others were raped, robbed, and killed.
Vasiley was appreciative he no longer was the object of persecution based on his black curly hair, dark eyes, and porcelain white skin. In his country, he had run from beatings by vigilante groups more than one time.
Joyce Chan was glad she was making enough money to send back home to support an uncle in prison. She said it took every extra cent to bribe guards to feed and not to beat her relative.
Mahmoda was thankful for an opportunity to go to school. In her country, women were seldom even taught to read. She could not read in her native tongue.
Then it was Bernadine's turn. What could she say? The other stories made her white hot aware of her reasons to be grateful, but where was her pain that could be compared to these harrowing stories? As she looked from one waiting face to the next, it dawned on Bernadine with the glare of a noonday sun erupting over the eastern horizon. Her pain, her loneliness, was clear, but not to be admitted…not then, not there.