Marci's Medicare Answers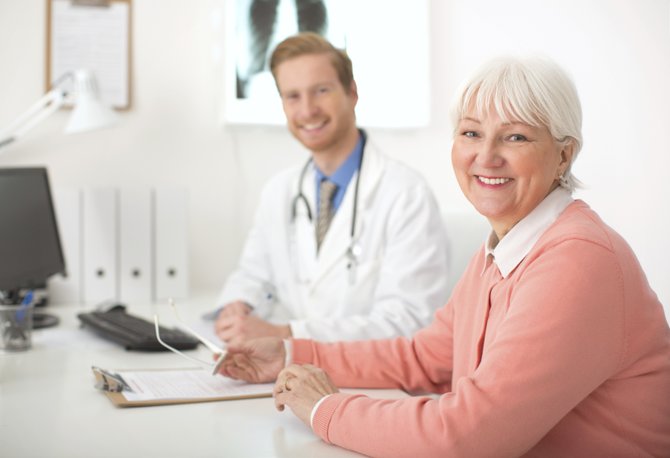 Dear Marci,
I am turning 65 in December 2015, and I am anxious to enroll in Medicare on time. When is the earliest that I can enroll in Medicare?
—Nancy
Dear Nancy,
When you turn 65 and become eligible for Medicare, the best time to enroll is during your Initial Enrollment Period (IEP). Your IEP includes the three months before, the month of, and the three months following your 65th birthday. For you, your IEP will span from September 2015 to March 2016. If you enroll in Medicare during this time, you will avoid late enrollment penalties.
The date when your Medicare coverage begins depends on when you enroll during your IEP. For your coverage to begin as soon as possible, it is best to enroll in the first three months of your IEP. Your Medicare coverage will then go into effect starting the month you turn 65.
To enroll in Medicare, you can call the Social Security Administration at 1-800-772-1213 or you can visit your local Social Security office. It is important to be proactive and take the steps to enroll during your IEP. If you miss your IEP, you may be limited to specific times when you can enroll in Medicare in the future, and you may face a penalty for late enrollment resulting in higher premiums.
—Marci
Dear Marci,
I was recently contacted by a health insurance broker who asked for my Medicare number to see if I qualified for certain plans in my area. This sounded suspicious and I did not provide the information. What information are brokers and insurance plans allowed to collect from me?
—Ralph
Dear Ralph,
You were right to refuse the broker's request for your Medicare number. Insurance companies that sell Medicare Advantage and Part D plans must follow certain guidelines when promoting their products. The guidelines are meant to prevent plans from deceiving you –through marketing materials or through someone representing the plan—about what the plan offers and how much it costs.
Companies can market plans through direct mail, radio, television, and print advertising. Agents can even visit your home under certain circumstances, but only if you have invited them. However, plans are prohibited from doing any of the following:
Call you if you did not ask them to do so. Cold calling is not allowed.
Send you unsolicited e-mails.
Visit you in your home or nursing home without an invitation.
Ask for your financial or personal information if they call you.
Provide gifts or prizes worth more than $15 to encourage you to enroll.
Disregard the National Do-Not-Call Registry and do not call again requests.
Market their plans at educational events or in health care settings (except in common areas).
Sell you life insurance or other non-health related products at the same appointment.
Compare their plan to another plan by name in advertising materials.
Include the term Medicare Endorsed or suggest that it is a preferred Medicare drug plan.
Imply that they are calling on behalf of Medicare.
Protect your Medicare number the same way you would protect a credit card number. Only give your Medicare number or your Social Security number to your doctors and health care providers. Be careful about giving it to others, especially people who offer you a service for free.