What a Joyful Difference Three Years Has Made
Sharing Stories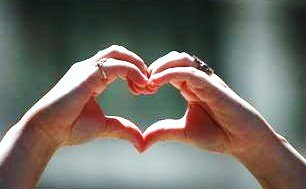 I was still glowing, and though I was a bit tired after walking more than I'm used to, I felt great. Pride week was quickly approaching and this year, not only was I celebrating being completely comfortable calling myself a "man with boobs" ( came to this description after being diagnosed with breast cancer three years ago, July), but also celebrating that my treatment with medical cannabis has worked and my naturopath confirmed at my last visit that, yes, my cancer seems to be going away. Whoo hoo! It was time for wearing those beads and whooping it up—sensibly as I'm still healing—with my other Trans brothers and sisters at this year's Trans march on June 26th. I can't wait.
Today is one of my "good days," the day I take the super dose of medical cannabis that is curing my breast cancer, eating it away like Ms. Pacman, and I'm feeling grounded and ready. The church I belong to, MCC Seattle in the U-District has been a great part of keeping my faith strong, so I could do this battle, and they've also been a huge help in making me feel welcome and happy as I get more and more comfortable identifying as a Transgender man. Believe me, coming to this decision in my fifties (started the coming out process before the diagnosis, at 57) is no small feat, but I've had a lot of support from friends and my partner, who is also my cancer caretaker. I don't know if my partner's work will allow him/her to attend the Trans Pride event with me, but I know I'll be there, dancing, if there's some music. I want to dance, I want to just bite into life now and enjoy every last moment. Cancer has taught me to live fully, every day—and I do.
On the nights I medicate, I watch a Bollywood movie. (I've decided that the music, the uplifting messages in most of the films and the gorgeous colors and dances are helping my healing and that Shah Ruk Khan is my favorite actor in these films. I just zone out with my kitties in my apartment.
The musicals keep me focused and positive while my body changes with the medicine, particularly my tummy, which in the past got upset, leading to bouts of nausea, then vomiting. Now, with the help of the person I think of as my "cancer guru" because she makes my capsules with the healing cannabis concentrate, that no longer is happening, thanks to her making a higher cbd medicine for me. So, now I can enjoy a fun Bollywood movie, laugh and nibble Indian food, which makes the tummy happier the next day, when everything kind of "locks up" inside my gut for most of the day after the super dose. I drink "sole" (pink Himalayan sea salt in water…also good for a happy gut), until I finally fall asleep. Then, I wake up, feeling like I'm hung over, without the headache. Then I reset my body, readying it for the next dose, two days later. It's not fun and games, but now—at nearly three years— I know it's been worth it. I know because last weekend I went to my first Pride picnic and had a blast. Today, writing this before tonight's dose I feel like I'm sitting in Mother/Father/God's palm, just being so blessed with this amazing healing. Today, it's fine with me, being a "man with boobs" at nearly sixty. Happy Pride!
James is a Seattle writer/cancer warrior/psychic/medium.
SHARING STORIES is a weekly column for and about the 50 plus crowd living in the Puget Sound region. Send your stories and photos to ariele@comcast.net. Tell local or personal stories; discuss concerns around aging and other issues; share solutions, good luck, and reasons to celebrate; poems are fine too. Pieces may be edited or excerpted. We reserve the right to select among pieces. Photos are always a plus and a one-sentence bio is requested (where you live, maybe age or career, retired status, etc.).
SHARING STORIES is featured on www.northwestprimetime.com, the website for Northwest Prime Time, a monthly publication for baby boomers, seniors, retirees, and those contemplating retirement. The newspaper can be found in the greater Seattle area and other Puget Sound locations. For more information, call 206-824-8600 or visit www.northwestprimetime.com. To find other SHARING STORIES articles on this website type "sharing stories" in the search function above.