The Indefinable Magic that is Cuba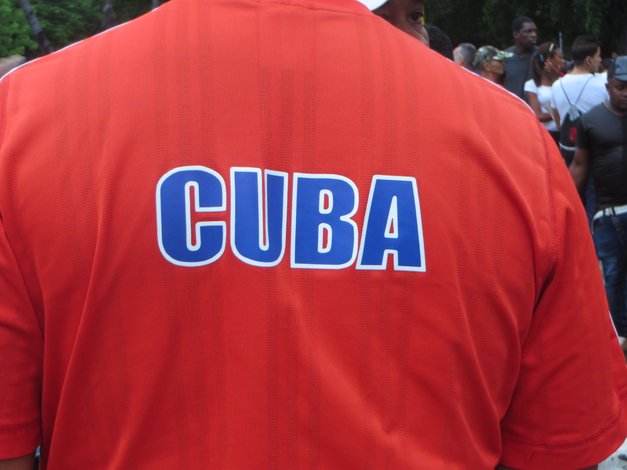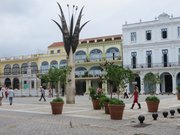 Any reason is a good reason to visit Cuba. Maybe it's the island's legendary music that's the allure. Perhaps it's the colonial architecture and wonderfully preserved history that offers the appeal. Or possibly, the country's political situation is of great interest to you. Then, of course, there are the people. Comprised of a colorful melting pot of cultures from Spain, Africa, Asia and elsewhere, they represent diversity at its finest.
Cuba has been a forbidden fruit for Americans for more than a half-century and the mystique surrounding it has continued to grow over the years. It has captivated our attention and piqued our interest, which is why I jumped at the chance at visiting our neighbor to the south when given the opportunity. The main reason I decided to journey to this complex country was to satisfy a long held burning curiosity, which was coupled with the sense of urgency I felt in regards to unknown future events. Put it bluntly – I wanted to see Cuba before the Golden Arches and Starbucks made their entrance.
For those Americans who want to explore this unique destination, it's legally possible, but you still must play by the rules despite the recent thawing in relations between the U.S. and Cuba. If you go, you will need to participate in an educational, cultural or religious-oriented program that fosters people-to-people experiences, which is operated by one of the dozen or so companies that have licenses to bring U.S. citizens to the country. Though the idea of being on a tour might deter you, know that it's the only way, at present, to get an up-close and personal look at this enigmatic and fascinating place.
I opted to join a music and arts-themed tour entitled "Jazz in Havana" with Insight Cuba, a non-profit organization that has a stellar reputation for providing quality programs. The company is the most experienced provider of licensed people-to-people Cuba travel in the industry. It has sent over 12,000 Americans to Cuba since its inception in 2000 and is a pioneer in this arena, offering a broad selection of tours spanning the country. My fellow travelers, twelve total, were a diverse group, but we shared one common quality – curiosity – plus we all had Cuba at the top of our travel bucket list.
It's only a mere 93 miles from the U.S., yet Cuba is a world away. Leave your Western certainties behind as you travel to a land that seems frozen in time, and where expecting the unexpected is the optimal attitude to embrace. Each adventure you'll have, and I guarantee there'll be many, from crazy midnight rides with cab drivers who spend more time practicing their English and less time with their eyes on the road to wandering down shadowy alleyways at night in search of unmarked private restaurants, will serve to increase your understanding, while confounding your perceptions, of this country.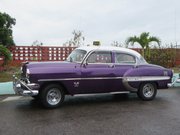 The first thing you might notice upon arrival are all the vintage American-made cars roaming the streets. There are hundreds of these museum pieces such as Chevy's Bel Air and Impala models, Ford Thunderbird, Plymouth Belvedere and Mercury Monterrey among others. They're vestiges from the 1950s when they were brought into Cuba before the U.S. declared a trade embargo in 1960 that stopped all imports. From that point on, innovative Cubans found ways to keep these prized vehicles in operation despite not having the necessary equipment. Over the years, they have been painted and repaired countless times with rebuilt engines and mismatched parts, while their ruined interiors are now hidden underneath ingeniously redone upholstery. Obsessive care has kept many of the cars in remarkable shape, considering their extensive use, primarily as taxi cabs. Instead of nostalgic wheels and collectors' items, however, they are the livelihood of their owners who depend on them for their major source of income.