Helping Older Adults Talk With Their Doctors
January 12, 2015 at 12:00 p.m.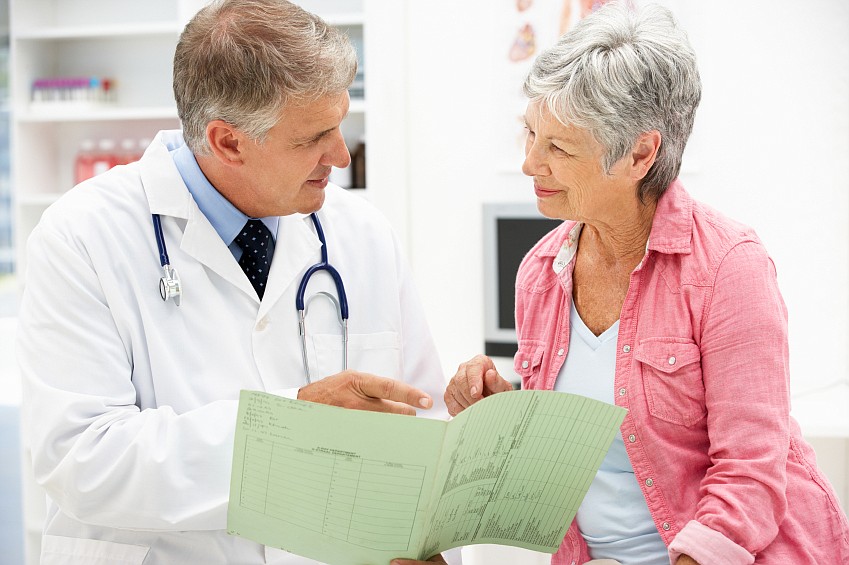 ---
---
Do you work with seniors? Help them get the most out of their medical appointments with the new Talking With Your Doctor Presentation Toolkit. This free, easy-to-use resource from NIH includes most everything you'll need to lead a 45-minute workshop designed to help seniors prepare for a doctor's visit.
You don't need special expertise or training to use the toolkit. The presentation offers ideas that can help seniors effectively talk with doctors about health concerns, play an active role in treatment decisions, and remember what was discussed following the appointment. It includes tips to help you prepare for the presentation, encourage audience participation, and reinforce some of the points in the discussion.
Download the free toolkit—including slides, speaker's notes, and handouts—at www.nia.nih.gov/health/publication/talking-your-doctor-presentation-toolkit.
View and download this publication.
---
Inspire Positive Aging Award Winners!
The recipients of Sound Generations' 2022 Inspire Positive Aging Awards were celebrated at a June 16 luncheon.
---
A Birthday Gift Safety Manuel
I'm sure most men would agree that buying a birthday gift for your wife is fraught with danger
---
Filipino Village and Senior Housing Community Opens
Seattle's Filipino Community Village and affordable senior housing project opened in June
---
Where in Washington?
And the winner is...
---
Mt Si at Midnight
My best friend, Miggs, loved to climb and coaxed me up anything that was a hill if she could catch me in an unguarded moment. I hated a stiff climb, as even in those long-ago days I was plagued by shortness of breath. She could talk me into the effort by reminding me of how wonderful the view would be from the top. I have always been a push-over for a view.
---