Sweet Stuff: How Sugars and Sweeteners Affect Your Health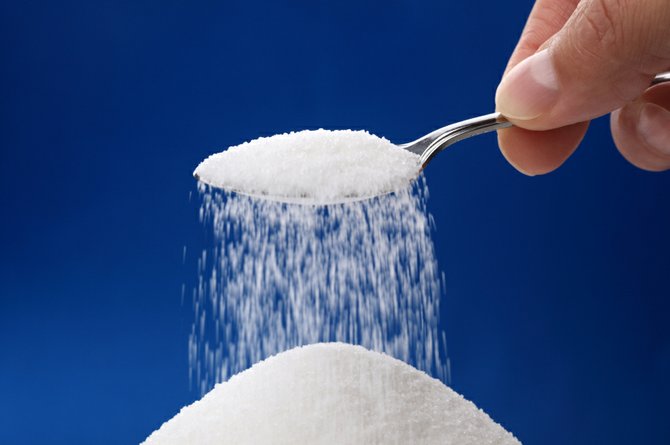 Most of us love sweet foods and drinks. But after that short burst of sweetness, you may worry about how sweets affect your waistline and your overall health. Is sugar really bad for us? How about artificial or low-calorie sweeteners? What have scientists learned about the sweet things that most of us eat and drink every day?
Our bodies need one type of sugar, called glucose, to survive. "Glucose is the number one food for the brain, and it's an extremely important source of fuel throughout the body," says Dr. Kristina Rother, an NIH pediatrician and expert on sweeteners. But there's no need to add glucose to your diet, because your body can make the glucose it needs by breaking down food molecules like carbohydrates, proteins, and fats.
Some sugars are found naturally in foods, such as fruits, vegetables, and milk. "These are healthful additions to your diet," says Dr. Andrew Bremer, a pediatrician and NIH expert on sweeteners. "When you eat an orange, for instance, you're getting a lot of nutrients and dietary fiber along with the natural sugars."
Although sugar itself isn't bad, says Rother, "sugar has a bad reputation that's mostly deserved because we consume too much of it. It's now in just about every food we eat."
Experts agree that Americans eat and drink way too much sugar, and it's contributing to the obesity epidemic. Much of the sugar we eat isn't found naturally in food but is added during processing or preparation.
About 15% of the calories in the American adult diet come from added sugars. That's about 22 teaspoons of added sugar a day. Sugars are usually added to make foods and drinks taste better. But such foods can be high in calories and offer none of the healthful benefits of fruits and other naturally sweet foods.
Sugar-sweetened beverages like soda, energy drinks, and sports drinks are the leading source of added sugars in the American diet. Juices naturally contain a lot of sugar. But sometimes, even more is added to make them taste sweeter.
"Juices offer some vitamins and other nutrients, but I think those benefits are greatly offset by the harmful effects of too much sugar," says Bremer.
Over time, excess sweeteners can take a toll on your health. "Several studies have found a direct link between excess sugar consumption and obesity and cardiovascular problems worldwide," Bremer says.
Because of these harmful effects, many health organizations recommend that Americans cut back on added sugars. But added sugars can be hard to identify. On a list of ingredients, they may be listed as sucrose (table sugar), corn sweetener, high-fructose corn syrup, fruit-juice concentrates, nectars, raw sugar, malt syrup, maple syrup, fructose sweeteners, liquid fructose, honey, molasses, anhydrous dextrose, or other words ending in "-ose," the chemical suffix for sugars. If any of these words are among the first few ingredients on a food label, the food is likely high in sugar. The total amount of sugar in a food is listed under "Total Carbohydrate" on the Nutrition Facts label.