Childhood Country Christmas
Sharing Stories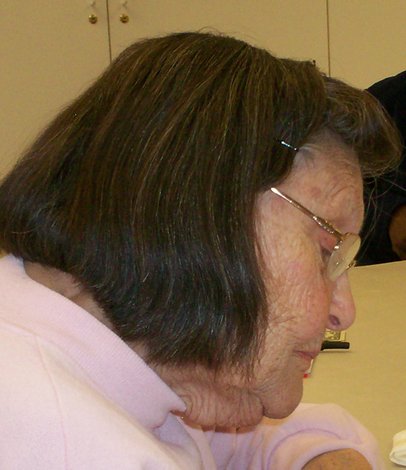 Childhood Country Christmas
When I was a little girl growing up on a small Skagit Valley farm in the 30s and 40s, Christmas was a very special time. But it was not the "expensive, expansive experience" today's children often expect or have.
Let me explain. Money was tight. Many were struggling financially. Dairy farmers like my family did okay because we had food, a house, and regular pay checks from the sale of milk. But there wasn't money for "frills" or nonessentials. As a child, I did not know about "The Depression," and my parents being very careful spenders did manage to "make ends meet." So, as children, we did not experience the struggle that some families went through. We had the essentials, but not the frills or whatever choices we wanted. Toys, treats, expensive clothes were quite limited to special holidays like birthdays and Christmas.
The depression following the late 20s to early 30s was easing, but Christmas was not the time of extravagant buying of nonessentials and toys like stores offer today. Each Christmas Eve, we girls (sister and I) hung up our long stockings. We awakened each Christmas morning excited to see what "Santa" had brought. Now, I can't even remember really believing in Santa as a physical person. We just played along with the "game" being fully aware gifts came from parents. The little trinkets, goodies, and the expected candy cane were fun to unpack and partake (in part)—we didn't try to eat it all at once, but sparingly so we wouldn't get sick on Christmas!
Later in the day, the main Christmas celebration occurred with relatives (usually at my grandparents Burlington house), but I do remember when they came to our farm house at Avon for the special time. That was when there would be a big Christmas farm dinner (not the expensive kind of today's restaurants) followed by a time around the lighted Christmas tree where gifts were opened. Probably there would be some carols sung with my piano teacher grandma accompanying. It was a happy family time, but not prolonged because the cows didn't know it was Christmas, which meant early evening milking would be soon arriving and my father went "back to work as usual."
We were all tired but happy with that special "Christmas feeling" when the day was over, remembering the true meaning was the observance of the birth of the special Bethlehem baby God sent to be the Savior of the world many years ago—the reason why today, I still celebrate Christmas with joy and gladness. (Our Christian celebration would have been at church the Sunday before Christmas Eve with scripture, carols, and maybe some children "speaking pieces"—verses about the Nativity.)
Roberta McKee is a retired teacher wishing you a Merry Christmas from her home in Shoreline. She wrote this story for the Writers Round Table group at Edmonds Senior Center.
SHARING STORIES is a weekly column for and about the 50 plus crowd living in the Puget Sound region. Send your stories and photos to ariele@comcast.net. Tell local or personal stories; discuss concerns around aging and other issues; share solutions, good luck, and reasons to celebrate; poems are fine too. Pieces may be edited or excerpted. We reserve the right to select among pieces. Photos are always a plus and a one-sentence bio is requested (where you live, maybe age or career, retired status, etc.).
SHARING STORIES is featured on www.northwestprimetime.com, the website for Northwest Prime Time, a monthly publication for baby boomers, seniors, retirees, and those contemplating retirement. The newspaper can be found in the greater Seattle area and other Puget Sound locations. For more information, call 206-824-8600 or visit www.northwestprimetime.com. To find other SHARING STORIES articles on this website type "sharing stories" in the search function above.