Run, Don't Walk, to the Nearest Exit! - Relationship "Red Flags"
Magic at Midlife: Your Relationship Roadmap for Romance After 40
May 19, 2014 at 6:00 a.m.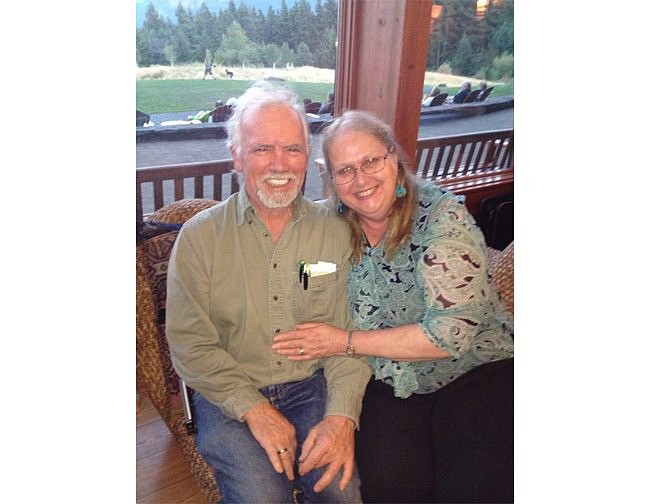 ---
...by Jennifer Y. Levy-Peck, PhD and Charles Peck
---
The last thing you want in a midlife relationship is a partner who makes you miserable, takes advantage of you, or hurts you emotionally or physically. There are no guarantees that you can avoid bad experiences, but learning the "red flags" can help.
People are typically quite charming at the beginning of a relationship – including people who turn out to be unkind or even dangerous. In fact, abusive people are often initially quite charming. They may make it their business to lure potential partners into a relationship, only to exploit them or harm them after trust has been established.
Even if you are 50 or 60 or older, let's face it, you may be somewhat naïve when it comes to dating relationships. When Jennifer, age 52 and widowed, met Charles, the majority of her dating experience had been during her teenage years. She had all the sophistication of a 15-year-old when it came to a new romance. In fact, that's one of the reasons we write this column and are working on our book, Magic at Midlife: Your Relationship Roadmap for Romance after 40. We want to educate older folks about the pleasures and pitfalls of finding a suitable and wonderful partner.
So here are some traits to watch for:
Possessiveness or excessive jealousy
Lack of consideration
History of abusing
High level of anger toward exes
Lack of respect for your sexual boundaries
Lack of respect for ANY boundaries
Financial irresponsibility or unfairness
Instant "love"
Trust your instincts. If you believe the person you are seeing is moving too fast in the relationship, slow it down. If they won't take the hint, that's trouble. Remember that extreme jealousy is not a sign of love, it is an indication that the person wants to control you.
Here are the biggest "green flags" that let you know your sweetie is a good guy or gal:

Consideration
Respect for your opinions and boundaries
Fairness
Clear communication
Reasonable control of moods
Acting appropriately for the stage of the relationship
It's sad but true that there are people out there who are interested in financially or sexually exploiting others, or who want someone to control and abuse. Use your head as well as your heart in your relationship choices. If something does go wrong and you don't feel safe, don't hesitate to call for advice. Domestic violence and sexual assault advocacy agencies offer free, confidential help for people of all ages. You can call these national hotlines for advice or to connect with help in your community: National Domestic Violence Hotline 1-800-799-SAFE or RAINN (Rape Abuse Incest National Network) 1-800-656-HOPE.
Northwest authors Jennifer Y. Levy-Peck, PhD, a psychologist, and her husband Charles Peck try to talk things out. They are working on a book, Magic at Midlife: Your Relationship Roadmap for Romance After 40.
Previous Magic at Midlife Columns:
Living with Pets and a New Partner
Helping Your Adult Children Accept Your New Partner
Step-Grandparenting Can Be Grand
Online Dating for the Older Set
Sex in Midlife Relationships: Complicated but Wonderful!