A Guy Leans on a Lamppost… and You Make a Buck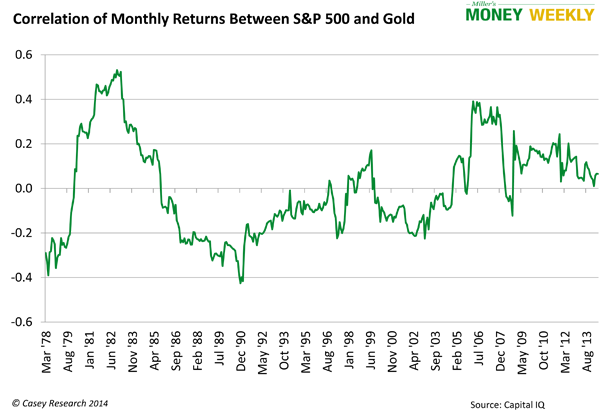 To paraphrase Scottish novelist Andrew Lang, some people use statistics like a drunk uses lampposts—for support rather than illumination. Numbers can be twisted and abused to support false claims, and even correct data is sometimes misinterpreted.
For example, you may often see claims like "an expert opinion poll showed that inflation next year will be 2.65%." Looks legitimate, right? We have experts and a precise number; what else do we need? Well, there are at least three potential biases at work in this short statement:
-Who are the experts? Are they economists and/or statisticians with robust methods and a good track record, or are they just the ones who had the time to reply to this survey? There is a potential selection bias here.
-How large was the sample? There is a rule of thumb in statistics that for an average to even start having any weight at least 30 experts (assuming their track records are solid) should have replied. If only 5 or 10 did the average tells us nothing.
-And what's with the two digits after the decimal point? It sure looks precise, better than, say a range of 2-4%. However, such precision is often an illusion, or what's called "over-precision bias." Imagine a recipe that tells you to take two tablespoons of flour, half a cup of sugar and other things and then says the pie you're baking will have 512 kcal. I'd bet that pie would never have exactly 512 kcal even if you follow the instructions to the tee. Same with inflation predictions: when working with complex systems such as the economy adding extra digits after the decimal point is a cheap shortcut to achieving the appearance of precision. In reality a (rough) ballpark figure is the best we can get.
With that in mind I want to clear the fog around two critical statistical measures, beta and correlation, and explain how they can help you invest smarter. There are many other statistical measures out there, but these two are critical for a well-diversified retirement portfolio.
Correlation-Based Diversification: When "Weak" Offers Better Protection
Let's start with correlation.
Correlation tells us how closely related two datasets are. The correlation coefficient ranges from -1 to +1. A correlation coefficient of -1 means the two measures are perfectly negatively correlated. If one goes up, the other always goes down. Plus, they do so simultaneously. If the correlation coefficient is +1, they move together in the same direction 100% of the time.
The three most important points about correlation are:
-Correlation only shows how two variables move in relation to one another over time;
-Correlation changes over time; and
-Correlation tells us nothing about cause and effect.
The old adage "correlation doesn't imply causation" is popular because it's true. Even if the correlation between two sets of observations is strong, one still might not cause the other. Other statistical measures try to estimate causation, but correlation is not one of them. It only tells us that when "A" happens, "B" is likely to happen too.