John Wayne's Lasting Legacy in Washington State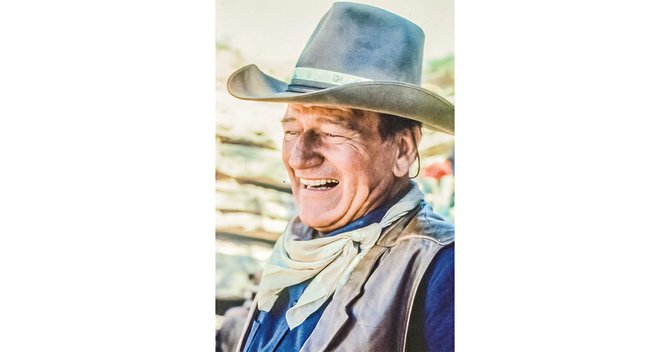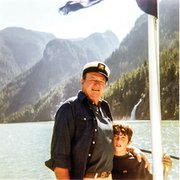 Thirty-five years after his death, John Wayne's connections to Washington State remain strong.
"Friendships are what first took him to Washington," says John Wayne's youngest son, Ethan. John Wayne, the tough-as-nails, unforgettable movie legend, was a truly devoted family man. He spent as much time as possible with his family on his yacht, the Wild Goose, a 136-foot former WWII mine sweeper.
"I loved my dad and loved those adventures. He liked getting away from his busy life at home in California. He had two lives: one was focused on work and the other was focused on adventure. I think his happiest times were spent on that boat, exploring with his family and his friends."
The Wayne family summers were often spent in the waters off the Pacific Northwest coast, from Seattle to the San Juans, from Desolation Sound to Pender Harbor. "The Northwest is such a beautiful part of the country with great summertime weather. And it is a haven for people who like to boat," says Ethan. "We spent many summers in the Northwest exploring the islands. In the winter we headed to Mexico; summers to the Northwest. My father loved to fish and get oysters from the shallow bays. He would get excited about picking blackberries and said there was nothing better than bourbon, steak, and blackberry pie. He loved to hike and we went all over the place by foot." Ethan remembers those times as "all about exploring, spending time with friends and enjoying the natural bounty of the land." He recalls with a laugh, "We would watch for bears at night by the dump. All kinds of fun stuff."
The Wild Goose often ventured into British Columbia and sometimes as far north as Alaska. "Dad loved to take the Princess Louisa Inlet up to Chatterbox Falls in B.C.," says Ethan. "He would put me on a rock by the falls and tell me to lean back and hold on."
"It was such a great way to grow up," reported Ethan's sister, Marisa, in an interview with Power & Motoryacht. "It was a time when the press would leave us alone and let us enjoy that family time in peace."
Ethan describes how much his father enjoyed visiting the resorts on Northwest waterways and talking to the locals. "He knew he could get great food and drink, and he loved talking to his fans. Being John Wayne and pulling in somewhere, he was surrounded by people to talk to and he was so grateful to his fans. He would sit and talk for hours about the passages and the tides."
John Wayne frequented Sequim Bay aboard the Wild Goose and bought a big chunk of land in the area. He envisioned a marina in the scenic bay and The John Wayne Marina (featured in SEA Magazine as "Best of the West" for small marinas), was constructed in 1985 on 22 acres of land donated by the John Wayne family.
The Wayne family still owns 150 acres in Sequim, where "John Wayne's Waterfront Resort," located steps from the Marina, invites visitors to enjoy getaways or extended stays in cabins or the RV Park.