Sochi 2014 Winter Olympics and Paralympics
January 4, 2014 at 5:29 p.m.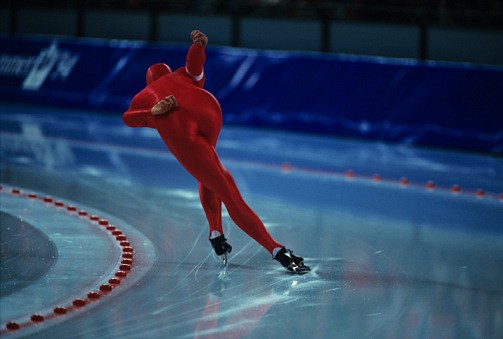 ---
...by Centers for Disease Control and Prevention
---
Traveling to the 2014 Winter Olympic or Paralympic Games in Sochi, Russia? Plan ahead for safe and healthy travel.
Get Vaccinated
Talk to your doctor to make sure you are up-to-date on all your routine vaccines, including a 2013–14 flu shot. Your doctor may also recommend travel vaccines such as hepatitis A. More information on recommended vaccines is available at CDC's Russia destination page.
Pack Smart
Be sure to pack a travel health kit, including any medications you take regularly. Pack medications in your carry-on luggage and take extra in case of travel delays.
Be sure to pack plenty of warm clothing. The climate in Sochi is mild, averaging about 50°F (10°C) during the day in February, but temperatures can drop below freezing, and competitions held on snow and ice will be chilly. The right waterproof and windproof clothing will keep you warm in a cold climate.
Check Your Insurance
To obtain a tourist visa to Russia, travelers must submit proof of medical insurance that is valid in the Russian Federation. Most domestic insurance plans won't cover you if you need medical care overseas, so check with your provider to find out the extent of your coverage outside the United States. You may need to buy supplemental travel health insurance that will cover any unexpected emergencies while you're in Russia.
Stay Safe in a Crowd
Spectator crowds sometimes become unruly after a sports victory or defeat. Choose a place to meet if you get separated from your group, and always know where emergency exits are when indoors at large events.
Safe Transportation
Traffic is expected to be extremely heavy, and traffic jams are likely. Pedestrians should be careful when crossing the street since Russian drivers often do not yield to pedestrians.
Gay and Lesbian Travelers
In June 2013, Russia's State Duma passed a law banning "propaganda of nontraditional sexual relations" to minors. The law may make it a crime to promote LGBT (lesbian, gay, bisexual, and transgender) equality in public. Foreign citizens found guilty of violating the law can face a fine of up to $3,100, up to 14 days in jail, and deportation. Violence against the LGBT community has increased sharply since the law was passed.
Healthy Habits
Have a great time in Sochi, but make sure you take your healthy habits with you:
Always wear a seatbelt.
Wash hands frequently, or use hand sanitizer if soap and water are not available.
Cough and sneeze into a tissue or your sleeve (not your hand).
If you drink alcohol, do so in moderation.
Use latex condoms if you have sex.
CDC wants you and your travel team to enjoy the Winter Games and bring home a suitcase full of gold, silver, and bronze memories.
More Information