Linda Evans: Finding Peace and Happiness Growing Older in the Northwest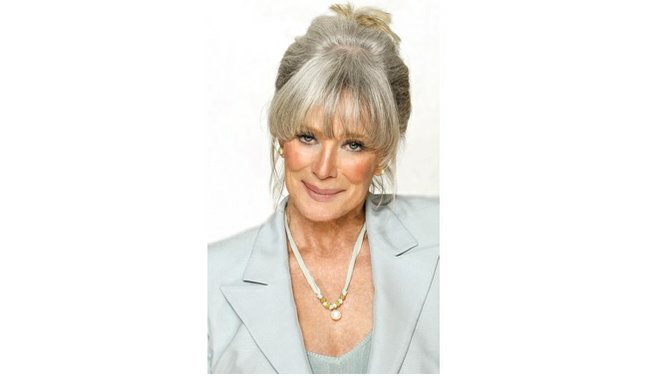 Many small roles followed, but Linda's big break came when she landed the role of Audra in The Big Valley, daughter of Victoria Barkley, played by Barbara "Missy" Stanwyk. "It's stunning to me that my first television series was with such an incredible legend," said Linda in an interview with Katherine Scrivens. "What a magnificent actress and beautiful human being. I was very fortunate that she wanted to teach me how to be a professional. Missy's love and protection of me in the beginning of my career was really beautiful and her influence on me has been tremendous. She came to me when my mom died and said, 'I'll never replace your mom, but I'll be your mom from now on,' put her arms around me and was there for me her whole life."
During her time on The Big Valley, Linda met and married actor / director John Derek. She remembers falling in love with him at age 12, years before they met, after seeing him in a movie. He was 16 years older, but, she says, "Age doesn't matter when you are in love. It was a fabulous marriage," she adds, although it ended in divorce when John left her for then-teenager Bo Derek. Linda was devastated, of course. "I was only in my late 20s. I wanted to die. I didn't know what to do."
What she did was to turn her mind to herself. She called her agent, found another job and eventually married again. "Life went on," she says. Despite the heartbreak, she calls John Derek one of the great loves of her life. She even became friends with Bo Derek.
Another of her great loves is Yanni, the international music star. "I wouldn't have missed it for the world," she says of the relationship that lasted nine years. During her Oprah interview, she revealed that she had plastic surgery during that time because "I was madly in love with a man 12 years younger than me. I still wanted to look good because I was with him." She doesn't regret her decision. Although the relationship didn't last, it seems their friendship did. Linda calls Yanni the other great love of her life.
Another of Linda's relationships was with her arch nemesis from Dynasty: Joan Collins' character Alexis. On their famous catfights on the show, Linda revealed in an interview: "I love to do stunts because Barbara Stanwyck and I did them, and it was a bonding thing for us. But Joan absolutely hates those kinds of things – fighting, physical fighting." Joan preferred the verbal fights. Those Dynasty catfights have been called a staple and icon of 1980s culture. Another lasting legacy of Dynasty was her friendship with her television husband, John Forsythe, whom she adored. They stayed friends until he died in 2010.
Linda remains physically active, even after recent back problems. Her habit is to walk daily and do strength training. She also makes time to add stimulating activities to her life. "Change is invigorating. I try to change up my life by doing things I've never done before. The best investment you can make in your life is to take care of yourself…and be happy."