5 must-know tips for healthy winter travel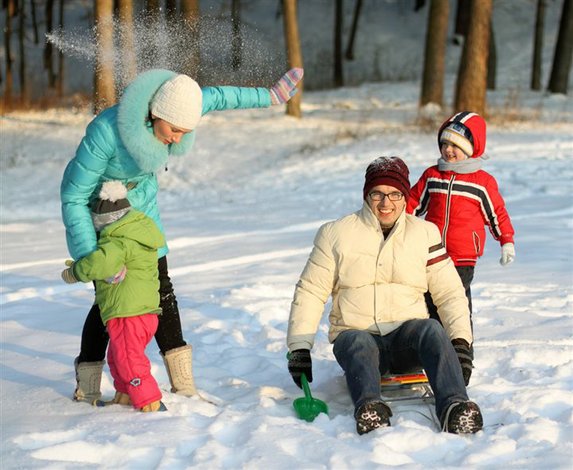 (BPT) - Whether heading to grandma's house for the holidays or to a tropical destination to get away from the cold, winter travel comes with the added challenge of staying healthy.
Crowded airports and train stations and tight guest quarters make us all more exposed to germs – and this year's cold and flu season is projected by the Centers for Disease Control and Prevention to be among America's worst yet.
Vacation illnesses or injuries are not only inconvenient and expensive, but often completely preventable. Follow these tips to keep yourself and your family healthy during this year's winter adventures:
Pack a travel first aid kit. You can purchase a kit at a local pharmacy or easily make your own. Include essentials like bandages, alcohol swabs, hand sanitizer and over-the-counter treatments for colds, allergies, aches and pains, and indigestion.

Keep health information handy. Travel with your health insurance card and a good supply of any prescription medication your family will need (bring a few extra for good measure). As backup, snap a photo of your prescription labels in case you need a refill on the road. Keep these important items on your person instead of packing them in your checked baggage.

Sleep when you can. A tired body is a susceptible body. Resist the urge to binge on airplane movies during that cross country flight. Instead, rely on your eye mask, ear plugs and cozy socks to help you log a few extra hours of rest, relaxation, and cold-fighting.

Don't spread germs. Before going in for a round of hugs, kisses and handshakes straight from your journey, wash your hands or put that travel-size hand sanitizer you packed to good use. Helping to prepare family dinner? Use a spoon just once for taste-testing; no double-dipping this year!

Find the best local care. Don't try to wish away a runny nose or aches and pains. If you do need to see a doctor, don't get stuck wasting time or cash in overcrowded and expensive emergency rooms or urgent care clinics. Use a handy online website and app like ZocDoc to find local doctors who take your insurance, read reviews from real patients, and book a quick appointment. The typical patient booking with ZocDoc sees a doctor within 24 hours.
With these simple tips, you and your family will be well-prepared to avoid illness on the road. And if you do get sick, you'll have the tools you need to recover and get back to your vacation as soon as possible.