Perfecting the holiday dinner party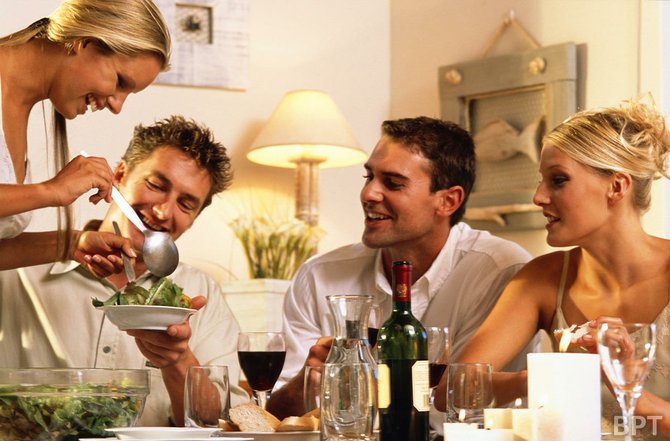 (BPT) - Some might call the dinner party a lost art, but gathering family and friends around the table to eat great food, drink fantastic wine and enjoy each other's company is the perfect way to celebrate the holidays. Creating an elegant, effortless evening to remember is easier than one might think.
Perfecting the dinner party is about putting people at ease and creating an environment that encourages conversation and laughter – the two most important elements of a successful dinner party. So, instead of trying to impress guests with fancy culinary skills or decorating prowess, focus on five simple tips:
Light can be the life of the party
From glowing centerpieces to sparkling votive candles, elegant party lighting is always a bright idea. Candles set the mood and create ambiance – and allow your guests to truly shine.
Let the wine flow
The right wine can perfect the moment and no dinner party would be complete without it. Greet guests with a bright and beautiful sparkling rose and keep it flowing during the cocktail hour. During dinner, offer one red and one white wine. Santa Margherita Chianti and Pinot Grigio are two delicious options with wide appeal.
Of course dessert is a food group!
Dessert is the perfect way to end an amazing meal. Leave your guests floating on air with angel food cake topped with a Prosecco-infused frosting.
Don't let guests leave empty-handed
Giving guests a little something to take home when they leave extends the good vibes. Say goodnight in a unique way by sending guests home with a bottle of wine or votive candle to re-create the magic in their own home.
Remember to breathe
If you're having fun, your guests will too. Take a deep breath and, while you're at it, give your red wine a little air, too. Aerators open up the aromas and flavors, making every sip better.