Are you sneezing your way through 'the most wonderful time of the year?'
December 15, 2014 at 12:00 a.m.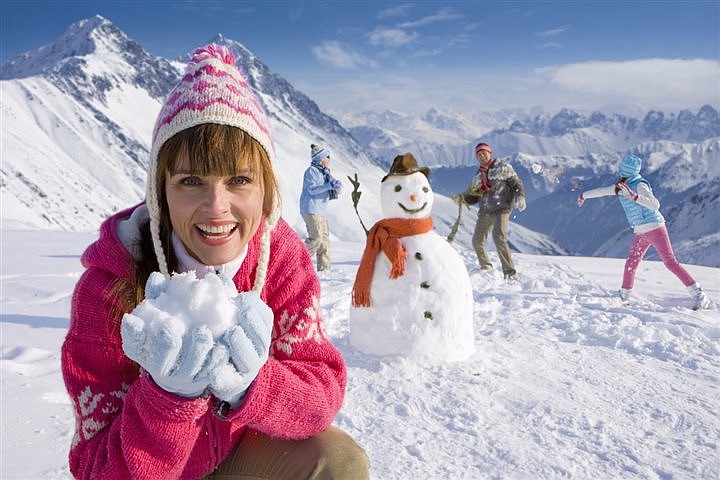 ---
(BPT) - You don't want to be a Scrooge - you really don't - but every year at the holidays you wonder why your "seasonal" allergies are still bothering you. Why are you sneezing, wheezing and coughing while everyone else is caroling, sleighing and making snowmen?
"There's a certain pressure around the holidays to be at your best," says allergist Dr. Bryan Martin, president-elect of the American College of Allergy, Asthma and Immunology (ACAAI). "The problem is many people who suffer from allergies and asthma don't realize the holidays and winter weather bring hidden triggers. Cold weather doesn't mean that symptoms stop. Factors besides pollen and ragweed can cause your allergies and asthma to flare. In fact, two thirds of allergy sufferers have year-round triggers and symptoms."
ACAAI put together these tips to help you get through the cold-weather holidays with nary a "bah humbug."
Maybe skip the chestnuts roasting on an open fire – and the figgy pudding too?
For many people, the holidays are about seasonal foods, and that means baking. You may think you have to avoid gluten because friends or relatives say they're allergic. But while it's possible to have gluten intolerance, it's extremely rare to have a true allergy. Most allergic reactions to breads and cookies stem from wheat and eggs. Many people self-label as having gluten allergy and avoid gluten without any medical indication. That said, severe food allergies are serious, and need to be taken into account when preparing holiday meals. It's important to consult an allergist for testing if you think you have had an allergic reaction to food of any kind.
Silent night – might be the best night
You may not want to admit it, but all the "Hark the Heralding" may cause you stress, and a recent study showed that allergy sufferers with persistent stress experience more allergy flares. Stress can create several negative effects on the body, including causing more symptoms for allergy sufferers. The study also found those with more frequent allergy flares also have a more negative mood, which may be leading to these flares. So if you have to, walk away from the festivities for a while and read a good book or take a nap!
Oh dreidel (sniff), dreidel (sniff), dreidel (sniff)
Many people use candles during the holidays, but scented candles can trigger symptoms in people with allergies and asthma. Wood-burning fireplaces are also a trigger, as well as aerosols, such as air fresheners and artificial snow. These are not really allergic reactions, but are irritants to already inflamed airways from tiny particles and volatile organic compounds (VOCs). Steer clear of potpourri and other scents designed to make your house smell good. They might also cause sneezing and sniffling among your guests.
The little allergic drummer boy
Your kids may love the tradition of "decking the halls," but before you start, know that many decorations can trigger symptoms. Some people have contact skin allergies to terpene, found in the sap of trees, as well as inhalant allergies to mold spores and pollen brought into the house by fresh trees and greenery. Be aware that if you re-use artificial trees and other decorations from year to year, depending on how you store them, they can accumulate dust and mold. Both are common allergy triggers.
For more information about allergies and asthma, and to locate an allergist in your area, visit AllergyAndAsthmaRelief.org.