5 clever time-saving gift ideas for busy people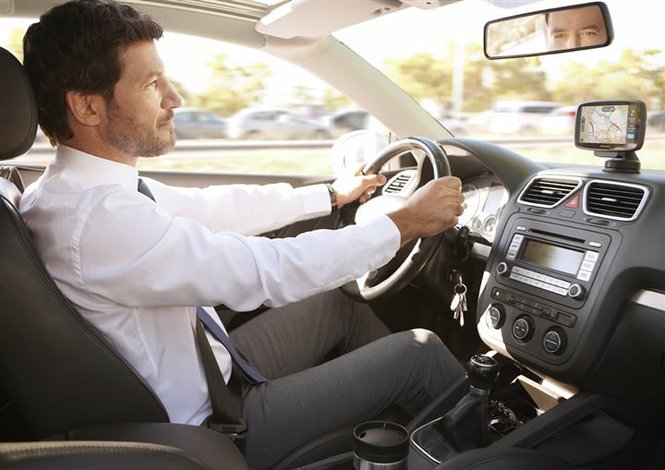 (BPT) - Time isn't just a commodity during the busy holiday season – it's precious all year long. While you can't give actual time to your friends and family, you can give gifts that help them save time and streamline their busy days. Here are five gift ideas that will help open-up time for your loved ones.
Cut the commute and make it less stressful:
Getting places quickly can mean more time with family, loved ones and a whole lot less stress. This yea, give the gift of time - whether it's getting to mom's for Christmas dinner or helping dad get home from work faster after the new year - with the TomTom GO 600. The 6-inch 3D touch-screen displays traffic in real time, so you can always get to where you need to go as quickly as possible. Visit www.TomTom.com for more information.
Streamline cooking conundrums:
Everyone needs to eat, but not everyone has hours to whip up gourmet dinners. Help time-crunched friends in the kitchen by gifting recipe books that focus on dishes with minimal ingredients and take 30 minutes or less to create. Another option is gifting time-saving kitchen gadgets, like a food processor that eliminates time-consuming chopping and blending, or a pressure cooker, which uses steam to cook even frozen meat fast. Finally, gift a membership to a meal club that delivers ingredients and instructions to your loved one's front door – no grocery trip necessary.
Eliminate home maintenance headaches:
There's a lot of pride in owning a home, but there is also a lot of work required. Cut down the homeowner's to-do list and help open some weekend time for fun by gifting home maintenance services. Who wouldn't want to receive a month of maid services and kick off the New Year with a tidy home? For those who live in snowy regions, hire professional shoveling services that clear the white stuff every time it snows. No more getting home late from work only to spend hours shoveling the driveway!
Smart gadgets save time and money:
Household gadgets that save time can be lifesavers, especially during the busy New Year. For the coffee-lover, gift a new instant coffee machine with different settings so he can select a favorite morning brew – no more trips to the coffee shop. For the business professional, a quality steamer eliminates wrinkles in a snap and cuts down on frequent visits to the dry cleaner. Finally, a hands-free vacuum can be set to clean floors even when you're away, picking up dust and grime while at work.
Get rid of the health excuses:
Busy people often don't have time for the gym, but that doesn't mean you can't help make health simpler for them with the right gift. Things that encourage health at home are ideal, like exercise videos, a set of compact dumbbells, exercise bands and a mini-trampoline. For your favorite runner, the TomTom Runner GPS sports watch is like having a personal trainer on your wrist. Set distance, time, calorie goals, progress and more on an extra-large screen with a built-in heart rate monitor, eliminating the need for a chest strap. Program alerts for mile markers and activate the 'race yourself' feature to try to beat a personal record.