Holiday survival guide: quick tricks to eliminate hassles and headaches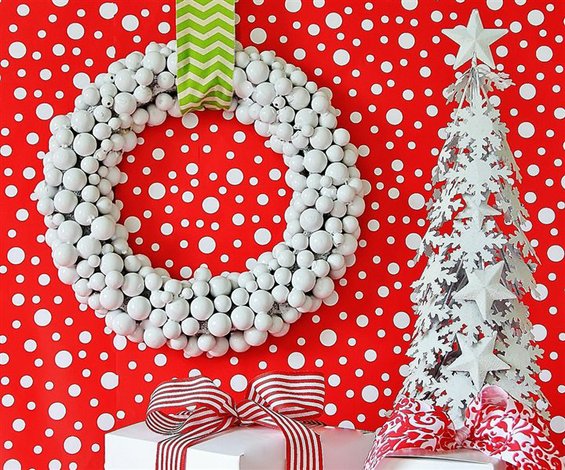 (BPT) - 'Tis the season for family gatherings, dinner parties, gift exchanges and the sound of laughter coming from around the table. With the hustle and bustle surrounding the holidays, finding ways to reduce stress can help you survive the season. Here are six simple tips that will help your holidays go from hectic to holly and jolly, with even a little time left over to relax before your guests start arriving.
Clean sweep your to-do list
Getting a jump start on your home's preparations will keep you from burning out early. Clean the house thoroughly a few weeks prior to your big event instead of waiting until the last minute. Check for any light bulbs that need to be replaced, carpet stains that need treatment, and pesky cobwebs in your fixtures. Discard old condiments in the refrigerator and add more to your shopping list. Baking soda and a warm rag left on a glass cook top for 15-minutes leaves your surface sparkling - no elbow grease required. Don't forget your oven – the self-cleaning option saves you time so you can move on to the next task.
Own the tradition
While the tradition of celebrating holidays is passed down from one generation to the next, there's no need to hide your personal flair. Forgo a traditional centerpiece and create a tablescape reflective of your family's personality instead. To add dimension to your dessert table, glue candlesticks to mismatched plates to create holiday treat pedestals. Only have a few minutes before your guests arrive? Use Krazy Glue Craft Gel to create centerpieces and personalized place settings out of beads, gourds, holiday baubles and handwritten name cards. Even if your handwriting didn't score an A , your guests will appreciate the special touch.
Decorate like a pro
A tchotchke here and garland there can soon lead to decoration overload. Choose a color scheme ahead of time and stick to two or three colors. Decorating with colors that complement your existing decor will bring holiday cheer into your home seamlessly. If you have outdated decorations that you just can't part with, consider giving them new life with a fresh coat of metallic spray paint. Wrapping gifts with similar colors, ribbons and metallics add the finishing touches to your decorating scheme. For added cost-savings, potato chip bags turned inside-out can be repurposed as metallic wrapping paper or bows. Cut open the empty bag, wash with soap and water and let dry. Then wrap your present and finish with a colorful ribbon or gift tag.
Satisfy the senses
Add a few drops of essential pine oil to your air filter to keep your home smelling festive even if you have a fake tree. For a softer scent, boil water and add vanilla extract, rosemary and a few lemon slices. Opt for table lamps in the living room instead of harsh overhead lights. The warm yellow glow will add to the ambiance of candles, fireplaces and twinkling string lights. Finally, have a few family-friendly movies on hand to provide your guests with entertainment and a little down time between dinner and dessert.