You don't have to be a celeb to enjoy the star-studded Swiss cities of Lausanne and Montreux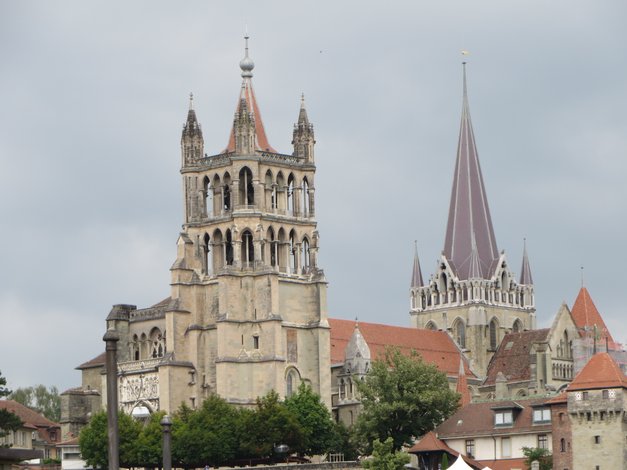 It's hard to imagine what a noted British poet, a famous film actor, a celebrated French fashion designer and the lead vocalist of the rock band Queen could possibly have in common. Yet, each of them – Lord Byron, Charlie Chaplin, Coco Chanel and Freddie Mercury – all resided, at one point in their lives, in and around the French-speaking region of Lausanne and Montreux, Switzerland. After visiting this vibrant and alluring locale, I understood why these celebs and others have chosen to call it home.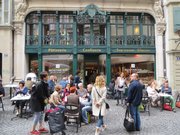 Lausanne's allure is widespread, from its glorious location on Lake Geneva and its Mediterranean ambiance to its rich history and flourishing arts scene. The city's prominent Cathedral of Notre-Dame, a 13th century Gothic edifice with four stately towers and no less than 105 stained glass windows, dominates the landscape and establishes the town's medieval roots. Buildings dating to the Middle Ages line the cobblestone streets within the picturesque city center. More than just a pretty face, however, Lausanne is a destination of learning, commerce and culture that attracts university students, business titans and visitors from around the globe.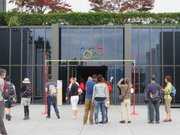 Most tourists are surprised to discover that the main headquarters of the Federal Supreme Court has been situated in this town since 1874 and that it has also been home to the International Olympic Committee since 1915. The acclaimed, state-of-the-art Olympics Museum, one of Lausanne's main attractions, is based here as well. Plan to spend time exploring this wonderful, interactive museum, which tells the Olympic Story over time, from antiquity to today, while paying tribute to the men and women who celebrate and epitomize the Olympic ideal. One floor is devoted to the origins of the ancient Olympic Games, their revival by Pierre de Coubertin and their spread throughout the world. Other galleries focus on the Games and delve into the greatest feats and stories of the athletes who participated in the competitions. Additionally, there are displays that explore the daily lives of athletes before, during and after the Games. Outside the museum, overlooking scenic Lake Geneva, is the Olympic Park, which features works of contemporary artists and sports activity areas.
Art aficionados will rejoice in the city's offerings, especially the Hermitage Foundation, a gem of a museum housed in a preserved 19th century villa that holds exhibitions of paintings and sculptures created from 1850 to 1920, with a special focus on Impressionism and French art. To celebrate its 30th anniversary, the Hermitage Foundation is holding a major exhibition of 19th century American painting this summer. It's a monumental event that brings together a collection of exceptional works painted from 1830 to 1900, most of which have never been shown in Europe before.
Another very unique, must-see cultural attraction in Lausanne is the Collection de l'Art Brut. The impetus for this museum stemmed from a donation of works by French artist Jean Dubuffet, who began collecting creations outside the mainstream in hopes of shedding light on art that was free from cultural and social conditioning. Works on display are by untrained artists, many who lived difficult lives. Some resided in mental institutions or were incarcerated in prison; others were social outcasts, loners or just eccentrics who turned to painting, sculpture and other artistic media as a means to express themselves. Though the pieces can be disturbing at times, they are truly fascinating, as is the accompanying biographical information about each of the contributors.