10 Ways to Screw up Your Retirement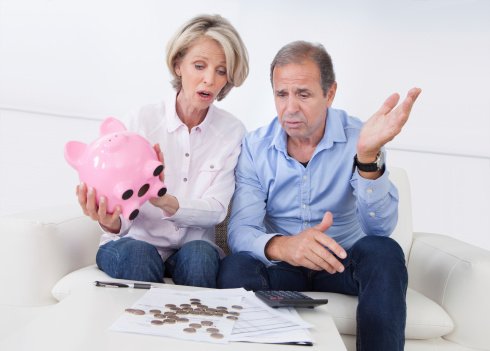 There are many common traps that retirees or soon-to-be-retirees fall into. We've laid out the top 10 here to help you avoid these pitfalls. Don't be surprised if you find yourself falling into some of these traps – many have. But it's important to be aware of them and plan accordingly to make sure you have the retirement you've planned and worked for.
There are many creative ways to screw up your retirement. Let me show you how it's done.
Supporting adult children. My wife Jo and I have friends with an unmarried, unemployed daughter who had a child. Our friends adopted their grandchild and are now in their late sixties raising a kid in grade school. The same daughter had a second child, and they adopted that one too. When she announced she was pregnant a third time, they finally said, "Enough! It's time for a third-party adoption."
Last time I spoke with them, their unemployed daughter and her boyfriend were living in their basement, neither contributing financially nor lifting a finger around the house. What began as a temporary bandage had become a permanent crutch. Our friends love their grandchildren; however, they've become bitter.
Jo and I also know of retirees who make their adult children's car payments. I'm not talking about college-age kids; some of these "children" are close to 50. What's their justification? "If we don't make the payments, they won't be able to go to work." What I can't grasp is how these adult children have iPads and iPhones, go on vacations, and do other cool things, but can't seem to make their car payments.
You are not the family bank. There is generally a brief window of opportunity between children leaving the nest and retirement. Use it to stash away enough money to retire comfortably!
Ignore your health. I served on the reunion committee for my 50th high-school class reunion. We diligently tried to track down our classmates, but many had not lived long enough to RSVP to the party. The number of deaths from lung cancer and liver cancer were shocking. Many of those six feet under had been morbidly obese or simply never went to the doctor for checkups.
I know this sounds obvious, but your health choices really do affect how long and how well you live. Retiring only to become homebound because of health problems won't be much fun.
Not keeping your retirement plan up to date. In the summer of 2013, the Employee Benefit Research Institute (EBRI) published a survey about low-interest-rate policies and their impact on both baby boomers and Generation Xers, who are following right behind. The bottom line (emphasis mine):
"Overall, 25-27 percent of baby boomers and Gen Xers who would have had adequate retirement income under return assumptions based on historical averages are simulated to end up running short of money in retirement if today's historically low interest rates are assumed to be a permanent condition, assuming retirement income/wealth covers 100 percent of simulated retirement expense."