Inspirations from a soul survivor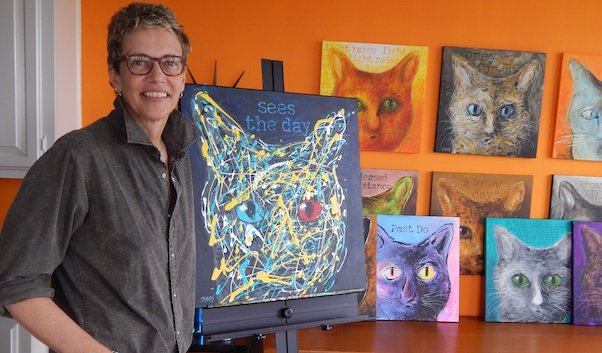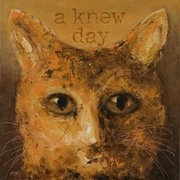 Sims said she barely made it through the first class, but every Monday afternoon for three months she found herself in front of an 18-by-18-inch canvas creating a new stepping stone on the path back to her self.
"Soul Provider" unveils the feline-inspired paintings in the exact order Sims created them. Each cat image is different in both style and technique, and Sims said they represent "what I wanted … or needed to have happen."
Her use of homophones – a word pronounced the same as another but that has different meaning: for instance "a knew day" – which she uses in the background of 16 images offer even deeper insight to her struggles and triumphs along the way.
"I didn't know what they were or what they were called," she said. "It really happened by accident and was all about my being afraid to tell people what was going on but wanting and needing to."
For most of her recovery, Sims had pretty much stayed "off the grid," she said, so it is ironic that after posting one of her paintings on a whim, Facebook became not only her "testing" ground but also her inspiration for the book.
"The response was so overwhelming," she said. "It gave me so much courage and strength to just keep going and made it even more powerful."
Next year, Sims and Whiting hope to take an RV, their two cats and all the paintings on the road for a book tour. For now, she plans to do local author signings and sell them through her website, jodysims.com.
"I'm just so happy to be back," she said.