How to Judge Your Financial Advisor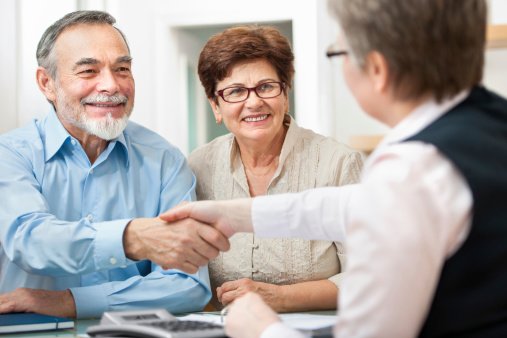 A friend of mine used to have three financial advisors whom he forced into competition. If one started underperforming, he would pull some money from him and give it to the other two. I've heard of similar strategies several times now. In some ways, it makes sense. However, this strategy misses the real purpose of having a financial advisor.
What makes one financial advisor better than another is not whether he earned 15% this year while the other guy earned 13%. (Now, if we're talking about a mutual fund manager, that's a different story.) Nonetheless, many investors evaluate their financial advisor in this way. They see advisors as stock pickers. It doesn't help that advisors often portray them­selves in this same light.
However, you have to remember your financial advisor's role in a financial institution. For your purposes as a client, advisors are the salespeople. That does not mean "sales­people" is a dirty word. The truth is quite the opposite; a trustworthy salesperson can be indispensable. However, their job is to find you the right product, not to pick the winning stocks.
Your advisor is not staying up late reading company annual reports. He does not create valu­ation models of stocks. He doesn't know the ins and outs of P/E ratios, PEG ratios, liquidity ratios, etc. Those are all roles of a proper equity research department. At best, the advisor has read through research reports and has a very basic and surface understanding of an invest­ment. For this reason, it doesn't make sense to fire an advisor based on him earning a few points less than another one; but there are other ways to gauge their performance.
If returns aren't the responsibility of the advisor, what services can they provide us and how should we judge them? Here is a checklist of questions to consider:
Is the advisor acting in your best interest? In particular, whether or not the advisor owes you a fiduciary duty is extremely important. I'd rather have an advisor who put me in a low, 0.5%- fee fund that earned 10% last year than an advisor who put me into a fund with near 2% fees that earned 15%. In the short run, the returns can blind you from the high expenses, but you shouldn't reward a financial advisor for getting lucky. In the long run, you want someone who will find you the cheapest funds available. The job should be to save you money in the investment process; it is not to earn returns.
Is the advisor knowledgeable beyond your investment portfolio? Since the advent of online brokerages, you really don't need someone buying and selling stocks for you. You can basically do it on your own – especially with the help of a few good newsletters. Where an advisor can really add value is by organiz­ing your finances across the spectrum – from estate planning to insurance to your investment portfolio. Once again, it is not about returns, but rather how much the advisor knows about various financial products, some of which (like insurance) produce no return at all. The broader the advisor's knowledge base, the better. Also, remember to test their knowledge beyond just the basics. What do they sug­gest for inflation protection? Do they have more than one boilerplate idea like TIPS? And are they aware of interest-rate risks surrounding bonds? Your advisor does not need to be an expert in every field, but he should have a basic understanding of the options out there and the ability to reach out to other specialists when needed. The broader the advisor's knowledgebase the better.Remember the premise from the movie Wall Street. "I have hundreds of guys who tell me stuff I already know. What I want is someone to tell me what I don't know." There are too many times what we don't know can hurt us financially; particularly when it comes to taxes. This is where a good advisor really separates himself from the ordinary stock pickers.
Has the advisor adequately matched investments to your risk profile? Since everyone is different in risk tolerance, we can't tailor our Money Forever recommendations to every person's financial situation. As a result, working with a financial advisor can help you allocate investments to match your risk tolerance. Again, it's not about return, but instead matching your risk tolerance. If your port­folio earns 40% next year, you might be very happy, but the risks taken might have been extreme. Anything that can go up 40% can go down 40%. The advisor needs to find investments that meet your comfort level. Judge your advisor by your nights of sound sleep rather than percentage points gained.
Are the investments performing as promised? This last category has a little bit to do with return, but not entirely. If your advi­sor says that your equity portion should move up with the market but it doesn't, there's a problem. If the market moved up 10% and your equity portion moved up only 8%, it isn't necessarily grounds to fire an otherwise trustworthy advisor. However, suppose your investment only moved 2% in a similar market move. Then, there seems to be a problem with the investment selection. Maybe the advisor didn't understand them properly, or perhaps the research department seriously messed up. Either way, there are some competence issues that need to be addressed; either the investment or the advisor needs to go. Also consider that if an advisor and his research team can't properly predict perfor­mance under certain circumstances, then how can they possibly match the invest­ments to your risk profile?