How to know if you're spoiling your grandkids with holiday gifts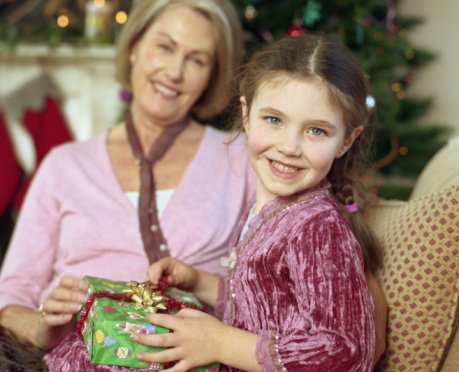 Grandparents spoiling grandchildren is pretty much a given -- especially during the holidays. Unfortunately, when you go overboard with it, spoiled grandkids can be difficult to raise and can result in hard feelings between parent and child, on both ends of the equation. Your kids probably understand that you're going to get the grandkids some nice gifts, but it's also important to think back on your own time as a parent and ask yourself how you'd feel if your mom and dad had to always upstage you when it came to holiday gift giving.
Perhaps the best strategy to avoid the stereotype is to collaborate with the parents.
You're standing on uneven ground, here. Where your kids are raising their own with a full-time job and several mouths to feed, you likely have far lower expenses and can afford more impressive gifts. Without coming right out and saying it, you can simply ask the parents what the grandkids might like for Christmas. This can go a few ways.
Supposing there's a certain big ticket item, a new bicycle, a video game, that mom and dad are trying to save up to get, pitching in and making it a present from the parents and the grandparents is a win-win-win. The kid gets the gift he or she had their heart set on and all of the grownups get to be the hero for the holidays.
Another strategy is to ask what the parents are buying for the kid undercover of not wanting to buy them the same thing, and then buying something that they will appreciate, but that won't upstage mom and dad's gifts.
These days, it's getting harder for parents to make ends meet and the family unit is getting more and more disrupted as the economy swings back and forth. Christmas is the one time of year that parents have to make everything okay for a little while. Perhaps the greatest gift you can give your own children is to allow them an opportunity to be the ones spoiling the grandkids -- especially if the parents have been holding out on rewarding their children until Santa Claus comes to town.
These are especially tricky times. You don't want to disappoint the grandkids, but you don't want to displace the parents as chief providers, either, and during a recession, this requires some degree of finesse. Just make sure you have an intimate knowledge of what the kids want and what they're already getting, and it should be easy to find the balance that will leave neither child nor grandchild in tears.
Content Provided by Spot55.com