Too much and Too little - for your health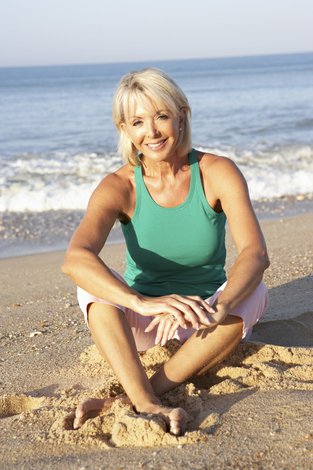 Lissa Rankin, MD, an integrative medicine physician, in How Being An Empowered Patient Might Save Your Life writes about a woman who asked her doctor's permission to establish a new kind of relationship.
Rankin, described this new collaboration as: "One that allowed [the woman] to become an equal partner in her own care and empowered her to speak her truth and question anything that didn't feel spot on, one that left an opening for the mind-body medicine ideas she was increasingly embracing, one that would take some of the pressure off the doctor because she was willing to bear more of the responsibility herself, one that left her feeling like, instead of handing her body over to her doctor the way she would hand her Toyota over to the car mechanic, she might play a bigger role in educating herself, making the right diagnoses, and instituting treatment plans aligned with her intuition."
Many are discovering that for each look at the body, a more holistic or spiritual view of the patient is needed. Perhaps, this missing treatment could touch deeper than where pills and even surgeries can reach.
However, it's important to remember, when it comes to each patient's wellbeing, care should never be thought of as a competition. Shouldn't the aim of every healer be an absolute cure or, at least, a significant lessening of suffering?
Health care is not a challenge, not a contest to discover whether one healing method or another is more powerful. It is not a test to discover whether the physician or the patient can dominate.
Healing is much more about how proficient we are at tenderly caring. For a patient's quality of life to improve, the form of care should never be discovered as Too little.
When not enough or more than enough govern and injure, we are called to rely on experience, earned wisdom, and sound intuitions. More than ever, it seems that common sense, informed choices, and spiritual considerations are being called upon to prevent harm and heal hurts caused by Too much & Too little. And this is a good Thing.