The need-know about vacationing in Germany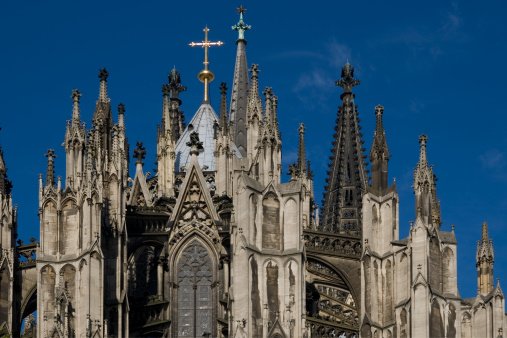 A German vacation offers a tourist traveling in Germany the opportunity to visit unique and interesting sites that include medieval cities, historic castles, popular beer halls, and modern cities full of excitement. If you have an upcoming German vacation planned or if you have ever just dreamed of traveling in Germany, there are a few things you need to know to make it your best trip possible.
Unless you are fluent in German, the first thing you may want to consider is downloading a German translator app that allows you to simply say a sentence in English and immediately hear the German translation. You can download the free app from GooglePlay and once you can understand the language a little better, you will be all set to explore and navigate the many interesting sites a German vacation has to offer.
Germany is located directly in the middle of Europe and shares a border with nine European countries. It is an interesting mix of beautiful scenery, exciting nightlife, historic greatness, and fascinating culture; and the perfect German vacation will allow you to catch a glimpse of it all.
According to LonelyPlanet.com, there are several popular cities that those traveling in Germany most often include in their itineraries. These popular German vacation destinations are listed below, along with a few details about what makes them such great places to visit.
5 must see cities to visit during your German vacation
Berlin -- The capital of Germany, Berlin is a fast paced and energetic city that has become a trendy and cultural melting pot filled with a background rich in history. Popular Berlin landmarks include the Checkpoint Charlie Museum, the Reichstag, the old Berlin Wall, the Holocaust Memorial, and many museums as well as popular German pubs.
Cologne -- The 4 th largest city in Germany, Cologne is known for its rich culture and dynamic architecture. The city is filled with medieval churches, historic museums, and well attended concert halls. The most popular attraction is the Cologne Cathedral, known as the Dom, which fills the city's skyline with its beauty. Cologne also features chocolate makers, a culture of art, and fun filled beer halls.
Rügen Island -- This Island is home to about 356 miles of beautiful coastline. The lush surroundings and blue water are included in the Island's national parks and protected nature reserves. Popular with tourists, the resort of Binz as well as the Stubbenkammer, are located in the Jasmund National Park and see many visitors each year.
Dresden -- A classically beautiful city, Dresden is popular with artists who are inspired by the beautiful views from the Elbe's northern bank. From soaring towers to ancient palaces and historic churches, this unique city offers a magnificent cultural experience. With world class museums and Mediterranean feel, you will want to spend a few days here to soak in its charm.
Hamburg -- Home to the largest port in Germany, Hamburg is also a booming media capital and the richest city in Germany. Hamburg's rich maritime history makes it a wonderful city to visit. It is a popular town with the young, rich and hip crowd who like an energetic nightlife with lots of activities. Take a popular riverfront sightseeing tour near the Elbe River, see buildings shaped like ocean liners, and enjoy the scenic views and city sights of the beautiful hillside district of Blankenese.
No matter what your idea of the perfect German vacation is, you are sure to find something everyone will enjoy while traveling in Germany. Spend a week or a month and soak in the rich culture this historic country has to offer.
Content Provided by Spot55.com