The Truth About Hospice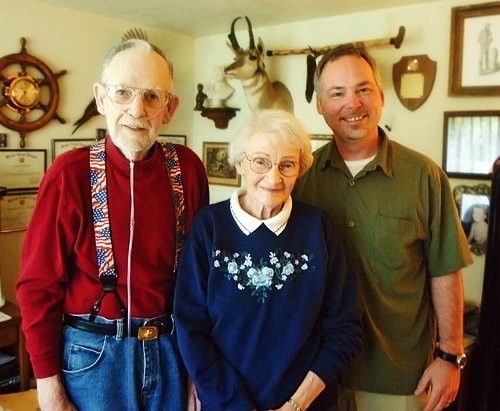 That wasn't the case for Jack Warren, an Enumclaw man who has been receiving hospice care since January 2011. A Korean war Navy veteran, Warren is dying from heart and lung disease. But because Warren, who turns 81 on Nov. 13, has received hospice care, he has been able to work through many end-of-life issues that face veterans. He has worked with Providence Hospice of Seattle chaplain Greg Malone to come to terms with spiritual issues and he's received all the medical support he needs from hospice to remain in his home.
In addition to serving the patient, hospice benefits the family by offering education, support and grief services. Hospice nurses address patients' medical needs while social workers help patients and their families focus on personal issues that often arise at the end of one's life. Chaplains are there to address spiritual concerns. Patients also have access to hospice aides who can help with bathing, and volunteers to provide companion care. When appropriate, therapists may help with mobility, adaptive equipment and comfort-focused therapies.
"These are really intimate, significant events in people's lives," Rutchik said. "Being part of the care is an honor and truly very profound."
For more information about Providence Hospice and Palliative care, go to www.ProvidenceHospiceWashington.org.
As the number of hospice patients grows, so does the need for volunteers. If you are interested in learning more about volunteering opportunities with Providence Hospice, please contact Sandy Powers at sandy.powers@providence.org.
This article appeared in the November 2012 issue of Northwest Prime Time, the Puget Sound region's monthly publication celebrating life after 50.