Kent Stowell & Francia Russell
Seattle's Own Dream Team
Nov 27, 2012, 1:35 a.m.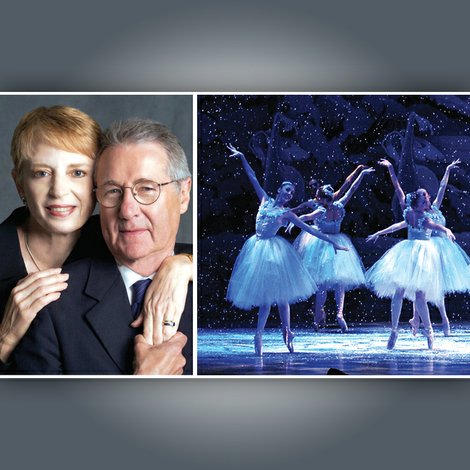 When the curtains rise this month on Pacific Northwest Ballet's Nutcracker, the effect is so magical and dreamlike, the dancing so effortless, it is easy to overlook the colossal effort behind this world famous production.
Created by Pacific Northwest Ballet (PNB) founding Artistic Director Kent Stowell and renowned children's book author and illustrator Maurice Sendak (Where the Wild Things Are), PNB's Nutcracker premiered 29 years ago and has been heralded as the world's most celebrated production. The great success of the landmark ballet doubled the organization's income in one year and helped launch PNB to national prominence.
"The Nutcracker was such a huge undertaking, much more than our little company should have been able to do," says Kent. "The fact that it came together was an unfathomable miracle – a cliffhanger for sure!"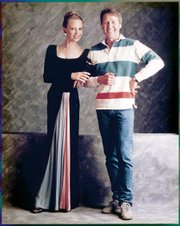 Kent Stowell and his wife Francia Russell came to Seattle in 1977 as artistic directors of the fledgling organization. Kent also served as principal choreographer and Francia as director of the school until they retired in 2005. During their tenure the organization grew from a small local venture to achieving international acclaim.
"For PNB to rise to such stature in a city this size is really unprecedented," remarks Kent.
"We couldn't see it along the way, but we really feel everything in our lives led us here to Seattle and to Pacific Northwest Ballet," exclaims Francia.
The couple met in December of 1962 and married in 1965 while they were both working at New York City Ballet (NYCB) with the legendary George Balanchine.
"Mr. B wasn't at all happy that I was marrying Kent and having a child," says Francia, "It was quite a juggling act. More than tricky."
"Balanchine didn't like his ballerinas to have a relationship other than work," adds Kent. "It was a tug of war, but we couldn't stop seeing each other," he admits.
According to Francia, it was a case of opposites attract. "Our backgrounds couldn't offer more of a stark contrast."
Francia was born to an artistic family in Los Angeles in 1938 but moved to Paris with her parents and younger sister when she was ten. "Moving to war-torn Europe was considered shocking and dangerous. It was somewhat frightening…but exciting. The experience really drew us together as a family.
"My teacher was a 90-year-old Russian ballerina, wife of Czar Nicholas II's brother," says Francia. "My father loved calling the Grand Duke to set up lessons."
The family moved to Nice in the South of France, then to London for a year where she studied with Vera Volkova. "She was my greatest teacher. But then we moved back to the U.S., to San Francisco."
Soon enough she found herself in New York. She joined Balanchine's school and within three weeks was on contract with New York City Ballet.
Kent started life in Idaho but after the war moved to Utah when his father (an All-American basketball player whose career was cut short by WWII) got a job as basketball coach at Dixie College in St. George.
Editor's Picks
Conan O'Brien invited her to be on his show. She's appeared on ...