CAN I STILL FILE FOR MEDICARE AT AGE 65?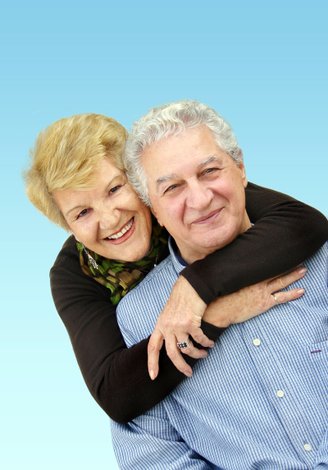 This is a question we get at Social Security all the time. If you're in your sixties, you probably know that the age to receive full retirement benefits has changed. However, it's important to remember that the age to begin receiving Medicare has not — it is still 65. Even if you have decided to wait until after you are age 65 to apply for retirement benefits, most people should start getting Medicare coverage at age 65. This is especially true, if you don't have insurance from your current employment situation.
If you would like to begin your Medicare coverage when you first become eligible, we suggest that you apply within three months of reaching age 65. You can do it online in as little as 10 minutes at www.socialsecurity.gov/medicareonly.
Why go online to apply for Medicare? Because it's fast, easy, and secure. You don't need an appointment and you can avoid waiting in traffic or in line. As long as you have ten minutes to spare, you have time to complete and submit your online Medicare application.
People who started receiving Social Security retirement or disability benefits before age 65 do not need to apply; they will be automatically enrolled in Medicare.
There is no additional charge for Medicare hospital insurance (Part A) since you already paid for it by working and paying Medicare tax. However, there is a monthly premium for medical insurance (Part B), for most $104.90 in 2013. If you already have other health insurance when you become eligible for Medicare, you should consider whether you want to apply for Medicare Parts A, B, and D. To learn more about Medicare and some options for choosing coverage, read the online publication, Medicare, at www.socialsecurity.gov/pubs/10043.html or visit www.Medicare.gov.
YOUR SOCIAL SECURITY STATEMENT IS A GIFT TO YOURSELF
It's very likely that during the holiday season you've been spending a bit of time and money getting gifts for everyone on your shopping list. Why not take a moment and give yourself a holiday gift? We have a suggestion, and while it won't cost you a penny, it could be one of the best (and easiest) financial steps you ever take for your future.
Give yourself the gift of your own Social Security Statement. You can get yours online at www.socialsecurity.gov/mystatement.
The online Social Security Statement is simple, easy to use, and provides estimates you can use to plan for your retirement. It also provides estimates for disability and survivors benefits, making the Statement an important financial planning tool.
Your Statement also allows you to determine whether your earnings are accurately posted to your Social Security records. This feature is important because Social Security benefits are based on average earnings over your lifetime.
To get a personalized online Statement, you must be age 18 or older and must be able to provide information about yourself that matches information already on file with Social Security. In addition, Social Security uses Experian, an external authentication service provider, for further verification. You must provide identifying information and answer security questions in order to pass this verification. Social Security will not share your Social Security number with Experian, but the identity check is an important part of this new, thorough verification process.
When your identity is verified, you can create a "My Social Security" account with a unique user name and password to access your online Statement. In addition, your online Statement includes links to information about other online Social Security services, such as applications for retirement, disability, and Medicare.
This holiday season, it's likely you'll be hearing some of your friends and family saying "you shouldn't have" as they receive their gifts from you. That's something very special. But be sure that you don't find yourself saying "I should have" when it comes to planning your own financial future. Get your online Social Security Statement and look it over. Do it again next year. It may be the best gift you can give to yourself in the end.
Your gift is waiting at www.socialsecurity.gov/mystatement.