Oh La La – It's Ciscoe Morris!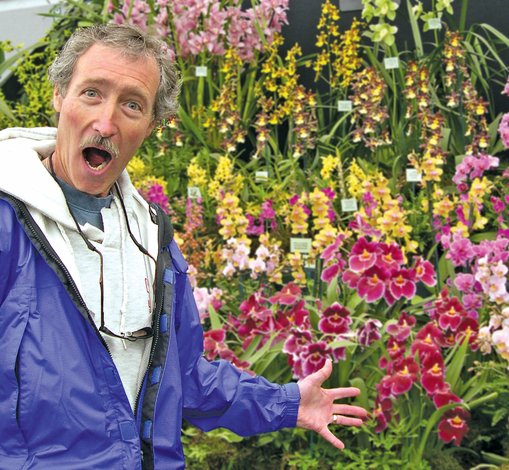 What does a kid from Wauwatosa, Wisconsin who gardened in a sombrero do when he grows up? He becomes Ciscoe Morris.
"I was the biggest fan of The Cisco Kid. People started calling me Ciscoe and the nickname stuck "
A master gardener and certified arborist, Ciscoe seems to be everywhere: garden events, television, radio – not to mention his best-selling book, Ask Ciscoe, lining bookshelves everywhere.

Ciscoe got his start as a professional gardener at the age of 10.
"When I was a little kid I gardened with my mom and grandma. Then this church put up an ad for an assistant gardener," explains Ciscoe. "They were looking for an adult, of course, but I kept going in saying I wanted the job. The fifth time I harassed the priest about it was the first time I ever heard a priest swear – 'Okay you little blankety-blank, you've got the job but never come back in here again!' "
That job lasted several years and imparted a lasting impression on Ciscoe.
"I worked with this old guy and he taught me a lot. I think something happened to him in the war and he hated poison. I learned a lot of the [chemical-free gardening] techniques I use today from him."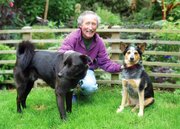 The Morris family consisted of five boys and two girls. Imagine five boys and all a lot like Ciscoe!
"We got into some mischief," he admits. "My parents were fun. My dad was a hoofer in vaudeville. After vaudeville he started a dancing studio and hired these good-looking women from across the street. My mom was the best dancer of the bunch," says Ciscoe. "The two of them became professional dancers. They were pretty well-known in the mid-West."
His 96-year-old mother still lives in the house where he grew up. His dad lived to 92.
"Everyone in my family is a big-time storyteller. When we get together it can be wild"
His journey from Wauwatosa to Seattle is a story in itself – the short version: "I wanted to see an old army buddy and hitchhiked across the country in 1972. I've been here ever since." He first worked on a fishing boat out of Blaine, Wash. and soon realized that he and boats are not a good fit. "But the job kept me here long enough to realize that the Northwest is a gardening paradise."
Ciscoe says you can grow more plants here than anywhere else in the world. "As soon as I learned that, I said, 'I'm staying.' "
Ciscoe found a summer job with Seattle City Light in Newhalem. "They had great gardens there, plus great chow. I slept in a tent up in the mountains. It was great!"
Ciscoe knew they were going to keep one person from the crew and he thought he'd be chosen. "The supervisor called me in and said right away, 'I'm not giving you the job.' I couldn't believe it. But he told me it would be a dead-end and that I ought to go to horticulture school. 'I think you'll end up going somewhere.' " Ciscoe took his advice and entered the horticulture program at South Seattle Community College.