Top 10 roadside oddities right in your backyard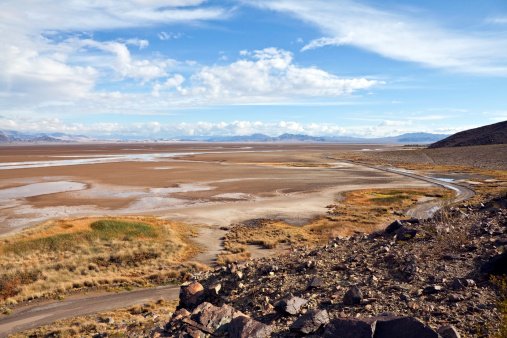 If you're considering taking a road trip this summer, now's the time to start planning. But where do adventurous vacationers go when they've grown tired of the average, everyday, run-of-the-mill vacation destination? Believe it or not, there are plenty of oddball and unique roadside attractions right in your backyard, waiting to be explored. Here's a rundown of the 10 most interesting road trip attractions you'll probably never find by talking to your local travel agent.
Zzyzx, California. No, that's no typo. There's actually a place called Zzyzx (pronounced "zye-zex") and it's located off of Interstate 15 about 175 miles northeast of Los Angeles and 100 miles southwest of Las Vegas. People come from all over to snap photos of themselves standing by the road sign to this strangely named ghost town.
The Ames Monument. Just a few miles off Interstate 80 in Buford, Wyoming, you'll find something you wouldn't expect to see without actually hopping a plane and heading to Egypt or the remote jungles of Mexico: A man-made pyramid of stone dating back to 1880, made in memory of the Ames brothers of the Union Pacific Railroad.
NRA National Firearms Museum. It's not often you come across a museum dedicated solely to firearms, but this is what you'll find if you head into Fairfax, Virginia, where you can take a free tour of this impressive and fascinating museum.
Whimzeyland. Tired of Mickey Mouse and all his Disney pals? Whimzeyland might be more your speed, a wildly colorful home located in Safety Harbor, Florida. Also known as the Bowling Ball House for its bowling ball-adorned landscaping, this is one place that's worth pulling over to take a closer look at.
The Big Blue Bug. Rhode Island is the smallest state in the country, and probably the last place you'd expect to find the biggest bug in the world, but this is precisely what you'll find by visiting Providence. Just off Interstate 95 is where you'll spot this two-ton steel and fiberglass oddity, one of the strangest roadside attractions you're likely to find.
The Coffee Pot. Built in 1927, The Coffee Pot is a small building that was built in the shape of -- what else? -- a coffee pot. Once serving as a small restaurant, today the building stands entirely restored and is a major tourist attraction in Bedford, Pennsylvania.
Thomas Edison Memorial Tower. Bring your sunglasses and avert your eyes when you get to Edison, New Jersey, where you'll find a 130-foot memorial tower boasting the world's largest light bulb at its tip. The memorial was built in 1938 and marks the spot of Edison's Menlo Park lab.
House of Frankenstein Wax Museum. A great place for classic scary movie fans to swing by, this 52-exhibit wax museum in Lake George, New York, makes you wish every day were Halloween. Aside from Frankenstein's monster himself, visitors can peruse the Amazing Room of Rats and even participate in a mock electrocution.
Dorothy's House. Yes, we're talking about the Dorothy from The Wizard of Oz. Pay a visit to Liberal, Kansas, and you'll find a fascinating mock-up of Dorothy's Kansas home, complete with a yellow brick road and a Dorothy-lookalike tour guide.
Snake Alley. Iowa isn't the first place you think of when you think "world's most crooked street." Usually that's reserved for Lombard Street in San Francisco. But after you pay a visit to Snake Alley, a dizzying, winding cobblestone road in the heart of Burlington, Iowa, you'll be singing a decidedly different tune.
Content Provided by Spot55.com