No more babble: Top 10 translation apps for iPhones and Androids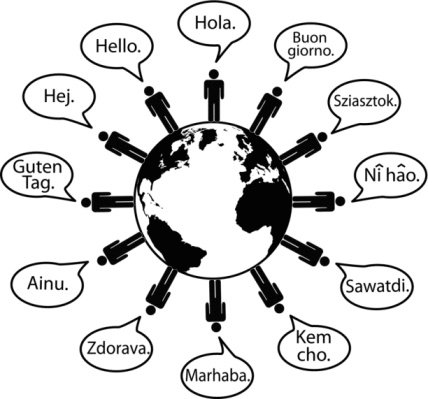 Taking a vacation to the far corners of the globe just got a whole heck of a lot easier, thanks to recent innovations by smart phone manufacturers and application developers. These days, getting around and communicating in other languages is as easy as downloading a couple of vacation apps onto your mobile device -- whether that's an iPhone or an Android smart phone. Here's a list of 10 of the best translation vacation apps for both iPhones and Androids.
Google Translate. This is considered far and wide to be the best translation application, and the best part is, it's free. Not only can you key in words and phrases and translate them to 63 different languages, but you can also speak a phrase in your native tongue and have it read back aloud in up to 24 languages. Works on Apple or Android devices. Free to download.
Better Translate. Utilizing both Google Translate and Bing Translation, this mobile phone application has a smooth interface and allows you to share your translations on a handful of social media platforms, as well as Gmail. Operates on Android devices, and is free to download.
Universal Translator. Also free to download, this Android application runs fast but is reliant on a Wi-Fi or 3G connection to operate. If you've got either one covered, you're good to go.
iTranslate. Made for Apple iOS mobile devices, iTranslate delivers voice recognition and can also translate entire emails, not just short phrases.
Trippo Mondo. Made for Android devices, Trippo Mondo can translate 20 languages with text to speech function and has something not all translation apps do: A setting to slow down or speed up the automatic speech setting.
SpeakText. This iPhone application comes in a free version and a pay version, both of which allow a user to speak a phrase and have it translated to over 20 different languages.
Broadspeak Translator. Seemingly made for those who have a hard time navigating tiny Android smart phone screens, Broadspeak Translator's interface has large buttons that make it easier to operate while translating in over 50 different languages.
SayHi Translate. At a fee of $2.99, this iPhone application is one of those rare vacation apps that's truly worth the download cost. Not only does it translate to 23 languages, but it also offers a variety of dialects that could make a big difference when communicating with strangers in a strange land.
ProTranslate. Optimized for Android smart phones, ProTranslate does more than just translate sentences -- it also does the same for websites, emails, and SMS messages to provide a more complete experience.
ColorDict Dictionary Translator. Utilizing a number of online translation programs and online dictionaries, ColorDict offers you access to different sources to minimize the risk of translating a sentence incorrectly, which could result in offense!
In addition to language translation applications, there are a vast variety of vacation apps that can help make your traveling experience as seamless as possible -- from itinerary apps that let you share your flight information with friends and family, to location based apps that can point you in the direction of nearby attractions. If you're on the fence about getting an iPhone or an Android smart phone, perhaps it's time to reconsider the benefits of having a combination translator/encyclopedia/atlas right at your fingertips.
Content Provided by Spot55.com