The top back-to-nature travel destinations
March 30, 2012 at 6:00 a.m.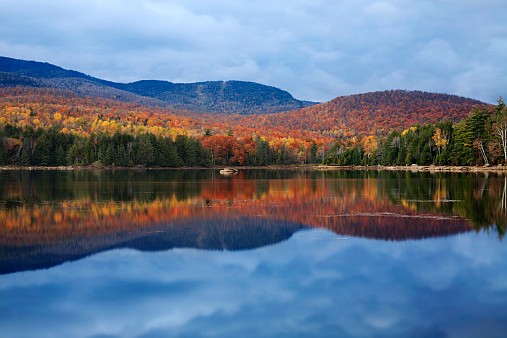 ---
Retirees gain more time to enjoy scenic travel, but sometimes face a tight budget, especially on a fixed income. Back-to-nature travel offers opportunities to enjoy wonderful vacations without enduring daunting cost. Enjoying stunningly scenic travel and accessing numerous natural wonders is remarkably cost effective.
AARP recently listed some top back-to-nature travel destinations. When you consider wonderful scenic travel on a tight budget, these back-to-nature travel destinations may be perfect choices.
Adirondack Park, New York. With 6.1 million acres, this destination is larger than Yosemite, Yellowstone and Grand Canyon combined . Located in the Adirondack Mountains, visitors enjoy lakes, 5,344 foot Mount Marcy and dozens of campground and cabin choices.
Wyoming's Bridger-Teton National Forest. Its 3 million acres offer peaceful and quiet campgrounds along with easy access to its neighbors, Yellowstone and Grand Teton national parks. With its own natural beauty and peacefulness, this location is a top destination for scenic travel.
Joshua Tree National Park, California. One of the most unusual and beautiful landscapes in the U.S., this location is a veritable "desert wonderland." Along with the unique trees, for which the park is named, visitors enjoy comfortable camping weather, while other parts of the park are deep with snow.
Olympic National Park, Washington. This top back-to-nature travel destination offers dramatic variety. You can camp on the coast, viewing spectacular mountains, or choose to relax in one of the only rain forests in the U.S. Energetic visitors can also follow a trail all the way to the top of Mount Olympus.
Padre Island National Seashore in Texas. With 70 miles of unspoiled beach, visitors enjoy some the best camping and scenic travel in the country on the world's longest natural barrier island. When travelers crave natural beauty and solitude, this destination delivers relaxation, sand, sea and sun.
Back-to-nature travel offers more than budget friendliness. There are few man-made areas that can compete with natural wonders and their beauty. When people want to "get away from it all," few options compare to these natural scenic travel destinations.
Content Provided by Spot55.com