Grocery store penny-pinching tips for retirees on a budget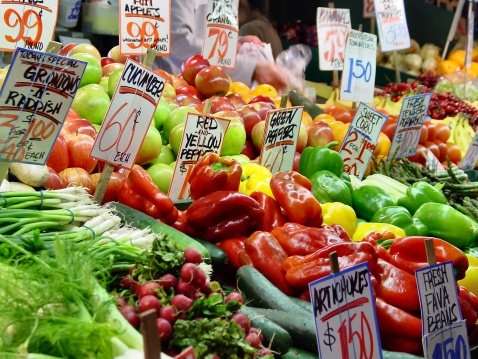 With rising food costs, learning how to save at the grocery store is essential if you're living on a budget. Eating well is not impossible, but shoppers need to be armed with a few tips in order to get the best value for their money.
Coupons
It may seem tedious, but clipping coupons is a sure way to achieve grocery store savings. Available both online and in circulars, a careful review of each week's advertised specials and coupons can take many dollars off the final bill.
Buy Seasonal
Understand what kind of produce is grown locally and what the season is for those vegetables. Buying citrus in September in North Dakota is going to be much more expensive than buying grapefruit in Florida in December. Buy locally grown produce for maximum nutritional value and buy it when it is on sale and in season to save the most money.
Organic Vs. Conventionally Grown
Organic produce and products are much more expensive than those conventionally grown. According to the Mayo Clinic, the debate still rages over whether organic produce is more nutritious than those grown conventionally. The difference is clear, however, in the amount of pesticides. Some produce will retain more chemical and pesticides than others. Celery, berries, spinach and potatoes can be bought organic to lessen residual pesticide consumption.
Buy in Bulk
Even if an empty nester, buying in bulk can still save valuable dollars. Invest in a good chest freezer and buy chicken, beef and pork while it is on sale. Portion it then freeze it for later. Buying one chicken breast in a package can cost many times more than buying the value pack. Learning to shop smart at the grocery store can ensure that the enjoyment of a varied and high quality diet doesn't need to be forfeited due to budgetary constraints. Use these tips and get started today!
Content Provided by Spot55.com