America in Bloom Judges to Visit Castle Rock, WA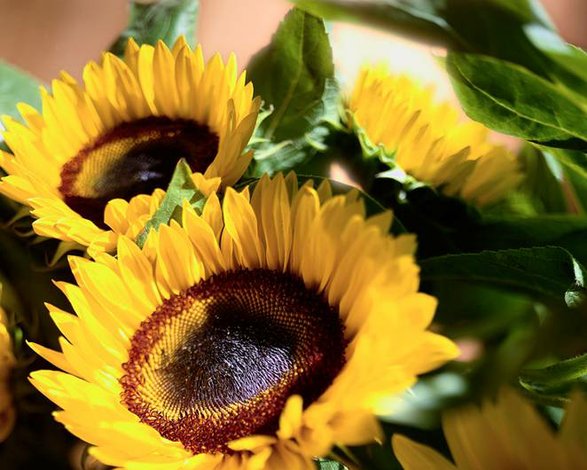 Judges from the America in Bloom (AIB) national awards program will visit Castle Rock, WA on July 30 and 31.Castle Rock, the gateway to Mt. St. Helens, is a first time participant in America in Bloom. The town is one of 27 towns across America working on local revitalization programs with the hopes of receiving a prestigious America in Bloom national award.
Castle Rock is competing against Jonesville, MI; McCall, ID; and Rising Sun, IN in the under 3000 population category.
Judges are Cindi Cope and Ed Rhinehart.
Cindi Cope, of Fayetteville, AR, received the "2009 State of Arkansas Park and Recreation Volunteer of the Year Award" for her contributions, dedication, and commitment at the state and local level. Cindi serves on the Arkansas Litter Free Zone Advisory Committee, the Fayetteville Natural Heritage Association, the Community Wildlife Habitat Project, and the Botanical Garden of the Ozarks board of directors. She volunteers in the schools to promote the "Litter Free Zone," promoting the Fayetteville Public Schools Green Team, and visits 10 classrooms each summer to teach about monarch butterflies.
In her spare time Cindi is an active Washington County Master Gardener, chairs the Fayetteville Tree and Landscape Committee, serves on the "Fayetteville Forward" committee, and volunteers for Keep Arkansas Beautiful. She has co-authored "The Ozark Friendly Landscape, Using Plants for Beauty and Biodiversity" and "Arkansas History as Told Through its Plants."
Cindi says, "It is impressive to learn that Castle Rock has a Community Action Plan and that the city has received several awards. Looking forward to our visit."
Ed Rhinehart,of The Villages, Florida, is a retired businessman originally from Vermilion, Ohio. Ed is a community volunteer, worked in the greenhouse industry, and wrote a weekly garden column for many years.
Judges spend two days in each town and do extensive touring, conduct interviews with municipal representatives, and meet with community volunteers. They evaluate six criteria: overall impression, environmental efforts, heritage preservation, urban forestry, landscapes, and floral displays. These criteria are examined across four sectors: commercial, municipal, residential, and community involvement. The judges will prepare an extensive written evaluation offering observations of exceptional practices and suggestions for improvements. It is given to the community after awards are announced in September. Many towns use these evaluations as a blueprint for further enhancements to their quality of life and to support grant applications.

Participants have opportunities to receive recognition in the following areas:
Bloom rating

Population category winner

Criteria award – the "best of the best" in all population categories in each of the six evaluated criteria

Special mention – for what the judges deem to be an extraordinary project or program.

Population category winners are invited to participate in international competition via the Communities in Bloom program in Canada.

Community Champion

YouTube Video
Jack Clasen, chair of AIB's awards program, said, "As we enter our second decade of helping communities reach their potential, we are excited about our new evaluation form which was developed with extensive feedback from our participating communities and judges. We believe the 22% increase in participation in 2012 is just the beginning of rapid expansion of America in Bloom."
To date, 200 towns and cities from 41 states have participated in the program and more than 20 million people have been touched by it. Awards will be announced on September 22, 2012 at AIB's National Symposium and Awards, held this year in Fayetteville, Arkansas.