Easy travel tips: How shipping your luggage can save you money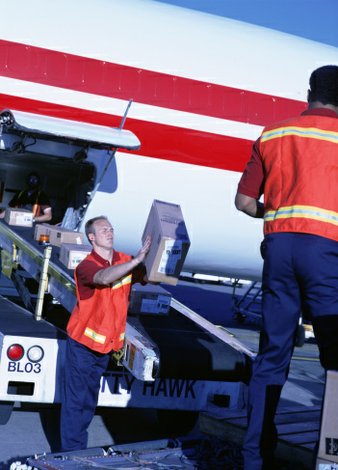 Remember the days when you could check your luggage effortlessly at the curb (for free) and stroll to your airport departure gate unimpeded? If you've flown on a commercial airplane lately, you know that those days are long gone. Departing an airport today is a jumble of security checkpoints and regulations, luggage fees and miles of corridors to navigate. Wouldn't it be nice if you could eliminate lugging, checking and claiming your luggage from the equation? With a luggage shipping service, you can!
What Are Luggage Shipping Services?
Luggage shipping services handle getting your luggage to your hotel, ready and waiting for you when you arrive. They use common carriers, such as Federal Express, UPS and even the US Postal Service. Depending on the company, you can ship up to seven days in advance of your arrival and the price varies as to the weight of your bag and how far in advance you ship your luggage. Luggage services offer additional benefits over shipping directly with the carrier. They track your luggage and are available to instruct the carrier if any problems arise when you are en route. Most will also guarantee on time delivery. If your luggage is late, you don't have to pay.
Luggage services not only save you time, but they can actually save you money over airline baggage fees, especially if you travel with a lot of luggage. Most major airlines currently charge $25 each way for the first bag and $35 for the second bag you check. After that, the prices rise dramatically, up to $150 or more. Over-sized and especially heavy bags will cost you even more. Luggage service rates begin at around $25 roundtrip for a small bag shipped across the country. That's a savings of around 50 percent.
Where to Find Luggage Shipping Services
Some of the more popular luggage shipping services are Baggage Quest, Luggage Forward, Baggage Free and the Luggage Club. Prices and policies vary widely among these companies and not all operate in every region of the United States.
Imagine an end to baggage fees as well as not having to stand around the baggage carousel at the airport when you arrive at your vacation destination. Maybe it's time you checked into a luggage service for your next vacation.
Content Provided by Spot55.com