Tips on getting the most out of your Social Security checks
Jan 20, 2012, 8:23 a.m.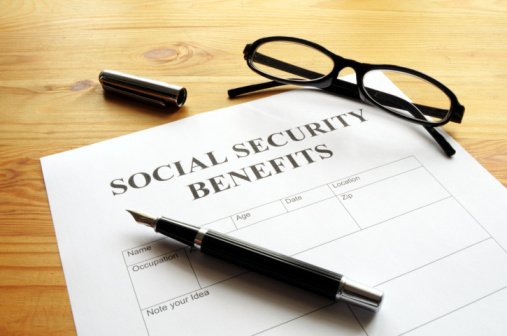 Not every retiree or aspiring retiree knows everything there is to know about Social Security benefits, and that's a good thing. Constantly thinking about Social Security and retirement can be detrimental to your mental health, especially if you're the worrywart type to let it get the best of you if you're staring down the barrel of a retirement that you didn't plan very well for. But there are some things you can do to maximize the amount of money you receive for your Social Security benefits. Here are some tips on doing just that.
Don't claim until you're fully eligible. It can be tempting to take Social Security benefits as soon as you're able to, but taking them early will result in you being paid out a reduced amount. The best bet is to wait until you've reached your full retirement age, and if you can hold out beyond that, even better. Waiting until you're 70 to start claiming Social Security benefits will ensure you get the maximum amount of payout.
Take advantage of the spousal benefit. If your spouse was the main breadwinner in your household, you may be able to get a higher payout through spousal payments than you would through your own accrued benefits. Spousal benefits pay as much as 50 percent of your spouse's retirement earnings which, depending on what your own Social Security benefits are, could be substantially more.
Opt for direct deposit payment. While paper checks are now officially a thing of the past (as of May 1, 2011) you have two options to choose from when receiving your Social Security benefits: direct deposit to your bank account, and the Direct Express Debit MasterCard. Choosing the latter option, however, comes with fees that can take a bite out of the amount of money that actually ends up going into your pocket. If you've worked hard all your life to earn Social Security and retirement benefits, why waste any of it just for the convenience of a debit card? Direct deposit charges no fees and actually pays faster.
Earn more money in your career. This sounds a bit simplistic, but the fact is that the amount of money you'll be paid in Social Security benefits after retirement is based on the amount of money you've earned throughout your career. What better incentive is there to earn more money than the thought of even more money at the end of the road? If you're already retired, this bit of info won't help you much. But if you're in your 50s and are thinking about Social Security and retirement, you may want to hold off a bit until you've scored another promotion or two.
Content Provided by Spot55.com