How to have an adventure vacation in Antarctica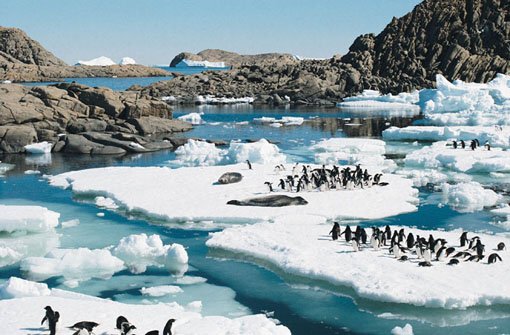 For a trip unlike any other on earth, travelers are increasingly seeking the ultimate in adventure traveling and journeying to Antarctica. Perhaps too many people save this journey for their final travel destination, waiting until after they have experienced the wonders of Europe, Asia or Africa. The boldly adventuresome and the incurably curious, though, may pick Antarctica as their first international adventure.
One of the harshest environments on earth, this icy continent calls to those who want to experience its stark beauty and abundant sea life. Antarctica is uninhabited except by research scientists, so there will be no shopping trips or exotic nightlife here. Instead, this unique international adventure travel destination offers sweeping views of ice and sea, thrilling glimpses of whales and abundant penguin rookeries.
This is not a place to venture on your own, and all travelers to Antarctica enjoy this magnificent destination with experienced guides. Adventure traveling here can be as varied and as challenging as you desire. Some prefer seeing the southern most continent from the decks of a cruise ship, whereas others delight in roughing it while camping on the ice. Sea kayaking is another exciting activity offered during many adventure traveling tours. When picking an Antarctica journey, be sure to check out the options that each offers so you are assured of having the adventure experience you are looking for.
Although travel to this remote land takes place during the summer, temperatures remain near or below freezing even during the warm season. For this reason, there is no wildlife that lives solely on the land here. The surreal landscape is truly barren of life with the exception of a few hardy lichens clinging to the rocks. The seas surrounding Antarctica are another story. Abundant sea mammals, birds and fish provide excitement and incredible opportunities for photographers. Most tours include wildlife experts who explain in detail what shaped this incredible land and how wildlife has adapted to the harsh seas surrounding the pristine continent.
Most Antarctic adventures depart from South America and explore the Antarctic Peninsula, but some take travelers to the rarely seen eastern coast of Antarctica south of Australia. Magnificent icebergs, vast colonies of penguins and remote offshore islands are just a few of the highlights of either destination. Be sure to consider adding options to your itinerary, including a visit to Patagonia, Easter Island or one of the many other destinations the tours provide, for a trip of a lifetime!
Content Provided by Spot55.com