The best employers for the over-50 employee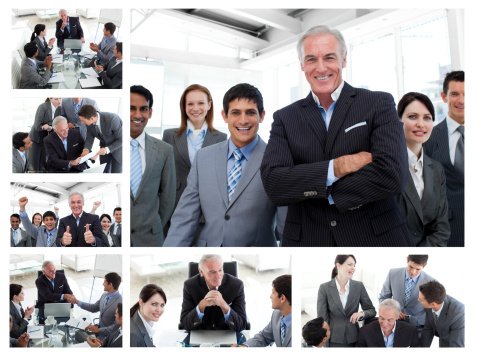 Finding a good, rewarding job past the age of 50 may be seem like a daunting challenge, but that does not mean it is impossible. More and more American employers are realizing the value of older employees, especially in the health and education sectors. According to a recent study by AARP , jobs for older workers can be found in a wide variety of fields. The AARP study also listed the best companies to work for when over 50. Here are the top three picks:
Scripps Health. This San Diego-based health care company is a repeat winner on the AARP list. Scripps offers many tools for older workers, has a good retirement program, and gives workers who participate in the company's wellness program the opportunity to earn free health insurance. Careers at Scripps Health range from registered nurses to medical technicians to management and accounting personnel. Job requirements vary with individual positions. For a complete list of opportunities, visit the Scripps Health website.
Cornell University. This well-regarded, four-year university in Ithaca, New York made the AARP list for several reasons. Their Encore Cornell program helps to match retirees with jobs at Cornell and the throughout the community, as well as provides information and resources to retirees and older workers on topics related to personal growth and development. Cornell also uses senior placement agencies to find and recruit older workers and retirees. Jobs at Cornell run the gamut from staff and faculty positions to general service, campus police and county extension office jobs. For more information, visit the Cornell University jobs page.
National Institute of Health. This government health research agency, based in Bethesda, Maryland, ranked third on the AARP list. NIH offers a myriad of benefits for older workers, including an excellent health care plan, regular seminars on topics such as financial planning, social security and retirement savings, and tuition reimbursement for both part time and full time workers. NIH also uses senior placement agencies and participates in senior-focused job fairs, such as the AARP Senior Job Expo. The National Institute of Health offers a full range of scientific, administrative and executive positions. Qualifications for each position are spelled out in detail in the Institute's qualifications manual, available on their jobs website.
To read the complete AARP top 50 employers for over 50 workers list, click here.
Jobs for elderly employees aren't limited to greeters at big box retailers. The over 50 crowd is making an impact in the workplace in a variety of fields all over the country.
Content Provided by Spot55.com