The top 5 places where you can buy a retirement home for under $100k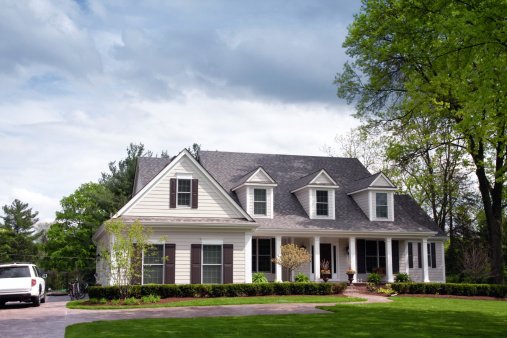 Not everybody makes the right decisions when it comes to saving for retirement. Some people wind up their careers with a significantly less amount of money in the nest egg than they thought they'd end up with. Fortunately, it's not always a lost cause. Picking up roots and moving where the cost of living is substantially lower is a great way to kick off your retirement on the right foot and ensure that the money you do have saved up isn't wasted on ridiculously high property values. To help you out, we've come up with a list of the top 5 affordable retirement destinations where it's entirely possible to find a retirement home for under $100k.
Augusta, Georgia. If you're a golf lover, this will be your obvious first choice of retirement community, if not for the average home sale price of $91,000 or its proximity to the Savannah River, then certainly for the abundance of golf courses. With a population under 200,000 it also officially qualifies as being "small" insofar as big cities go.
Columbus, Ohio. If you're one who prefers retirement destinations that are slightly bigger and more populated, Columbus might be the right place for you. With a population just under 800,000 you'd expect home prices to be substantially higher, but that's what makes this city so appealing -- median home sale prices there are around $98,000 and can offer you the kind of money saving possibilities folks in far more expensive states can only dream of.
Memphis, Tennessee. You wouldn't really expect the 20 th largest city in the United States to have some of the most reasonable home prices, but Memphis offers just that with an average selling cost of $71,000. Music lovers especially love making Memphis their retirement destinations for the convenience of being able to make Beale Street a regular stomping ground. Known as the "Home of the Blues," downtown Beale Street is home to dozens of clubs that regularly feature live music. By night, the street becomes music and party central and is closed to traffic, creating an on-street festive environment.
Syracuse, New York. If you don't think the words retirement community when you think of New York, you probably haven't been introduced to Syracuse, a city with a population of under 150,000 that lies in the center of New York state. What's so appealing about Syracuse isn't just the fact that it was rated by Forbes magazine as the 4 th best place to raise a family (also indicating that it's a great place to retire), but also that median home prices are under $80,000.
Mobile, Alabama. One of the best retirement destinations for those who enjoy a temperate year round climate, Mobile offers a variety of lifestyle benefits including proximity to numerous historical sites and access to Mobile Bay, an inlet of the Gulf of Mexico. Home prices here average around $95,000 making it entirely possible to find an affordable retirement home on a limited budget.
Content Provided by Spot55.com