Take a hike! Top heart healthy hiking vacations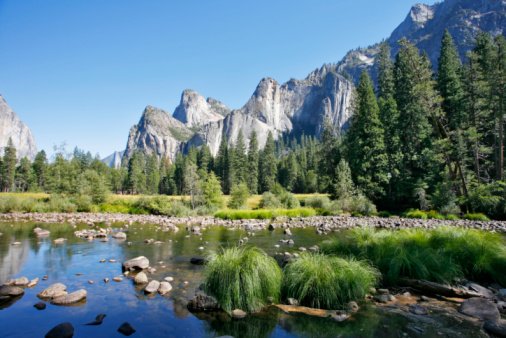 Some people who are on strict regimens of healthy eating and regular exercise tend to look on vacations as opportunities to let their health fall by the wayside. After all, how many calories can you really burn by soaking up the sun poolside at a Mayan Riviera beach resort? If this describes you, the next time you're planning a vacation consider one of these top 5 destinations, each guaranteed to offer you miles and miles of scenic hiking exercise.
Yosemite National Park isn't just one of the most beautiful places in the country, it's also riddled with opportunities to get your heart pumping while you're taking in the scenery. With 800 miles of trails to choose from, you could spend weeks here and never retread the same ground.
Cinque Terre is on the coast of the Italian Riviera, and as far as beautiful and exotic vacation spots, you'd be hard pressed to find anywhere like this. Needless to say, if you're in the market for some hiking exercise you'll find plenty of ground to traverse here, with the famous "blue trail" (AKA sentiero 2 ), a nearly 7-mile trek that takes you through five beautiful villages.
Seattle is a city that not everyone immediately associates with hiking exercise -- at least not hiking vacations -- but the presence of the 500-acre Discover Park just north of the downtown area will give visitors to the Emerald City plenty of opportunity to take in the city's beautiful sights while enjoying miles and miles of scenic hiking trails.
Vancouver, Canada, is home to a charming blend of city charm and hiking trails, but if you're feeling fit as a fiddle and you're really wanting to tackle a challenge while you're on vacation, pay a visit 2 hours north of the city to Whistler Mountain. Here, the mountain's 1500-foot peak will offer a staggering view and enough hiking exercise to ensure you don't gain an ounce of weight on your vacation.
Costa Rica offers plenty of opportunity to put one foot in front of the other in search of sights and adventure, but for the avid hiker there are fewer places in the world as exotic as its Cloud Forests. This is where hikers can encounter everything from waterfalls to craters to high suspension bridges that'll test even the bravest of adventurers.
Before You Head Out
If you're over 55 and have dedicated your life to good health and plenty of exercise, it's always a good idea to talk to your doctor before taking a vacation to try out any new and challenging activities. While most hiking trails you'll find in offer information on difficulty levels, you should also get your doctor's opinion on exactly how much exercise he or she feels will do you good versus do you in. Better safe than sorry, lest you wind up spending the majority of your vacation excursion recuperating in your hotel room bed.
Content Provided by Spot55.com