Tips on picking the right gym and membership for seniors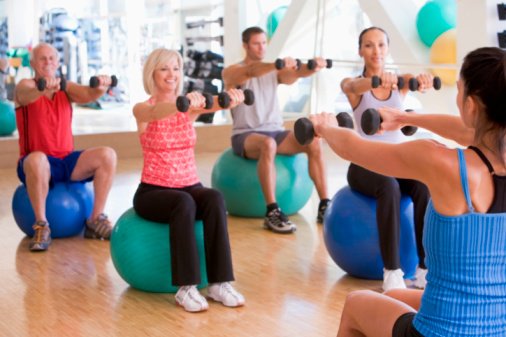 As you age, it is completely natural that your fitness routine and your exercise needs change. For too many seniors today, the words "senior fitness" mean nothing more than the occasional rare walk around the neighborhood, but living a primarily sedentary lifestyle has been proven to be unhealthy for people of any age. As you consider your fitness needs, you should think about what is realistic for you, and exactly what you want in a gym and in a gym membership.
If you have never been the "hard core" workout enthusiast, there is no reason to suddenly start a seven day a week routine of weight lifting and over-exercising. The bottom line for seniors who want to stay healthy and vital is that leisure fitness can be extremely effective and there are a number of gyms that can offer activities that are ideally suited for you and your situation.
If you are interested in a more low-key workout experience look for a gym that offers regular classes such as senior aerobics, yoga, and beginners water aerobics, for example. Ask if they have classes geared for seniors, and make sure that the classes are included in your gym membership monthly fees.
If you have had any medical problems that affect your mobility in any way, look for a gym that offers easy access to all the workout areas you will be frequenting. If you have to scale three flights of stairs, this can completely derail your workout routine when you are immobile. However, if you have easy access to the areas you'll need via elevators or handicapped entrances, you'll find it is much easier to maintain a routine even if you aren't fully mobile.
Consider choosing a gym that has more than one location. Some franchise gyms allow their members to visit any of their locations as part of their gym membership. This will ensure that you can visit the gym even if you go out of town for a long period, and it allows you to visit different facilities, which can keep you from becoming bored with fitness.
Content Provided by Spot55.com