Why you should put your pet in your will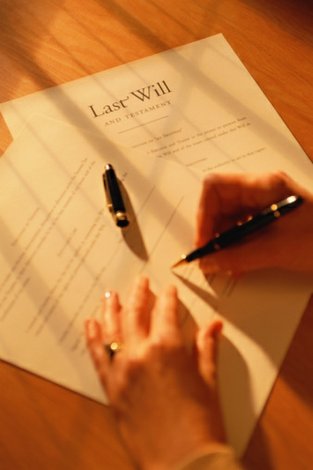 Many retirees have pets for companionship, and they love their pets like family. Sharing your life and your home with a pet can be one of the best ways to ward off depression and give you purpose in each day. As you age, it's a good idea to put your beloved pet in your will. That way, you'll have peace of mind about what will happen to your pet if you should pass away. You can "pass down" your pet to family members or a trusted friend, and you'll know that your pet will be loved and cared for by people you can trust.
Leaving your pet with trusted loved ones
Some people leave something to their pets in their will, but they often don't think about leaving the pet a caretaker. Talk to your family members and friends, and find out who would be willing to take in your pets if you were no longer able to care for them. You have spent part of your life giving your pets a great home, and it's good to know that your pets will continue to have a good home if you have to leave them.
Be sure to list those people in your will as guardians for your animals, because it's one thing to ask someone to care for a pet and another thing to appoint them. That helps avoid confusion and will provide you with more peace of mind. You should list more than one person, so you're still covered if one of the people who agreed to take your pet predeceases you. If you need to appoint someone else or you increase the number of pets you have, consider changing your will so it will stay up to date and your pets will always be loved and protected.
Content Provided by Spot55.com