Hot casinos and gaming sites in the U.S.
November 14, 2011 at 9:19 a.m. | Updated November 15, 2011 at 9:37 a.m.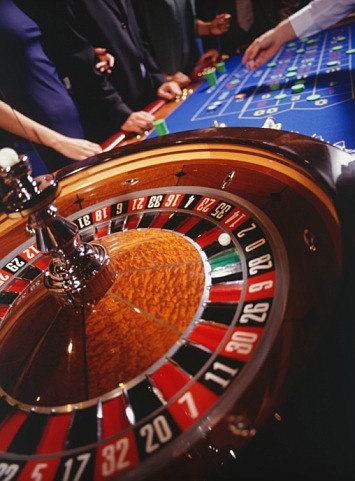 ---
You've spent all your life working hard and saving money--so why stop now? Because it's fun, that's why! And because nobody ever struck it rich playing Slingo on their computer when they could have been testing their odds on the tables in a glitzy casino town. But if you're thinking Las Vegas is either too far away to make it practical or too close to make it a real vacation, consider any one of these five casinos that you'll find outside of Sin City.
Caesar's Casino and Hotel (Atlantic City) -- Situated smack dab on the famous Atlantic City boardwalk is one of the classiest joints in all of New Jersey. Caesar's Casino and Hotel boasts over 135 gambling tables, luxurious spas to cool your heels in after you're done taking the blackjack dealers for all they're worth, and ten mouthwatering restaurants.
Grand Biloxi Casino, Hotel and Spa (Biloxi) -- There'll be no blues in Biloxi when you see the ridiculously cheap prices that some of this southern city's resorts are going for, and the Grand Biloxi is no exception. One of the bonuses of staying here is the Jack Nicklaus championship golf course you'll also have access to if you tire of raiding the slot machines.
Foxwoods Resort (Mashantucket) -- You don't hear too many people talk about Connecticut when they talk about gambling, but you're probably very familiar with the Foxwoods name. With almost 5 million square feet of space, 7,200 slot machines, and 380-some gambling tables, Foxwoods is one of the biggest casinos in the world.
Borgata Hotel Casino and Spa (Atlantic City) -- Moving to the upper end of the star-rating spectrum in Atlantic City, you can't get much higher than the Borgata, a 2,000-room luxury hotel with hundreds of gaming tables, thousands of slots, and a dozen restaurants.
Harrah's New Orleans Casino & Hotel (New Orleans) -- It would be impossible to make a list of the best gaming sites in the United States and not mention Harrah's in New Orleans. The Big Easy, not exactly known for being a dull town, has plenty to offer even if you're not into playing your luck. But if you are, a stay at Harrah's is like an express delivery of the best of both worlds.
Content Provided by Spot60.com