What is barge cruising and how can I do it?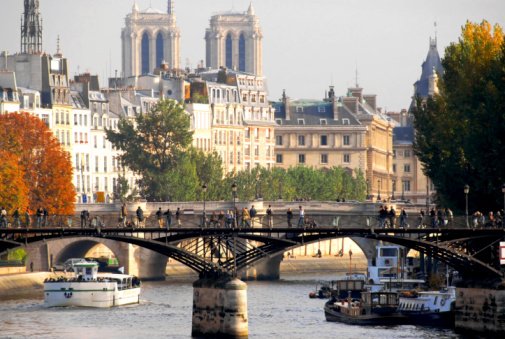 Those looking for a luxurious and different vacation experience might wish to consider barge cruising. Decommissioned river barges that have been transformed into luxury passenger ships take vacationers on relaxing journeys on the rivers and canals of Europe. These European cruises are available in a number of different areas, and from a number of different companies, each with their own perks and specialties.
Barge cruises offer beautiful scenic views throughout your journey, which is one massive advantage over ocean cruises. The barges are also known for their gourmet meals and fine wines. The crew members are kind and attentive. Travelers often have the opportunity to walk or bike along the waterway to further enjoy the atmosphere.
You are able to book barge cruises through online brokers or through your travel agent. Prices will vary according to the cruise line, the size of your room, and whether you are traveling alone or with a companion. There are a number to choose from, including the popular French barge cruises. Other popular destinations include The Netherlands, Belgium, Scotland, England and Germany. Try asking friends for recommendations or check cruise review forums to find out which destinations and cruise lines will suit you best.
Most barge cruises are a week long. The barges typically hold between four and twenty-two people. They range in length from 80 to 120 feet long. They typically begin on a Saturday or Sunday. The packages are usually all-inclusive, meaning that your meals, drinks and entertainment are part of the package. In general, airfare, gratuities and taxes will be extra. You will need to have a passport in order to travel to Europe. Getting a passport can take several weeks. If you do not have one yet, make sure you apply for one well in advance of your trip.
Content Provided by Spot55.com