Cruise ship spotlight: Destinations and onboard features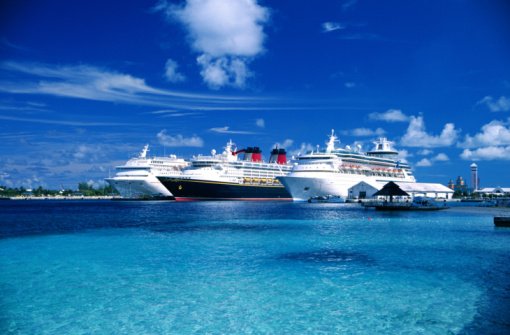 Selecting a cruise ship comes down to essentially three basic factors: Price, destination and onboard features. You can prioritize these as you like. Some people will be willing to spend more to go to a certain place, others will want to look for package cruise deals and not worry so much about where they're headed. You should take a moment to consider all three factors before setting sail.
Destinations
When it comes to destination, don't just assume that they wouldn't ship you off somewhere cold. Once you've determined a date, see where it's warm that time of year. It's a good idea to be flexible. You may like the idea of going to Jamaica, but Cuba is just as warm in the summer.
Onboard Features
The real appeal of a cruise is the cruise itself, relaxing on the deck as you keep an eye peeled for whales, watching islands and coastlines go by. That said, it can get boring on a cruise ship very quickly if the ship doesn't have any real onboard features. At least look for a well-stocked kitchen and plenty of activities like movies and games.
Price
Price is an important consideration. Luckily it's not hard at all to find cruise vacation deals all year round. Whenever cruise operators have spare cabins, they need to fill them up as quickly as possible, so it's not hard to get a last second deal on a cruise.
Prioritize one of these factors and be flexible on the others and you should have absolutely no trouble getting on board the cruise of your dreams.
Content Provided by Spot55.com