Spa treatments that will rejuvenate and revive you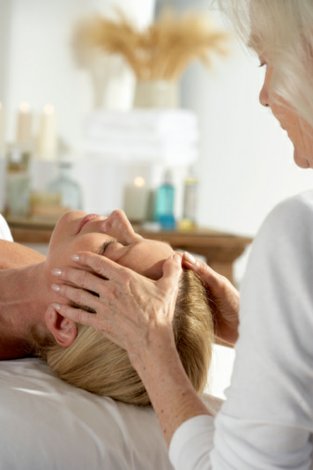 When the world seems like it's crushing you, you don't have to hop on a plane to a deserted island to escape. Nor do you have to cower beneath the bed. You can instead become revived, rejuvenated and wholly renewed with a number of spa treatments that are aimed to do just that. One of the easiest ways to do to this is picking a local day spa, which still doesn't involve hopping a plane to anywhere. Day spa treatments can take you away without going all that far at all -- at least physically. The great escape can be all in your mind.
Massage is nearly always on the list of available day spa treatments. They can improve circulation, promote healing, revive a tired mind and rejuvenate a tired body.
Swedish massage is one of the most common types. This technique uses gentle, lengthy strokes combined with circular movements and kneading motions to decrease your stress and increase your energy. Deep-tissue massage focuses on the deeper muscle tissues, while trigger point massage pinpoints areas of tightened muscle that can form sensitive knots over time.
Ayurveda is a word you may run across in your day spa treatment choices, with treatments that focus on relaxation, spiritual awareness, gentle movements, detoxification and making positive choices. An ayurvedic massage uses vigorous motions and sometimes herbs and hot oil to detoxify your body and rejuvenate your mind.
Other massage choices range from Hawaiian Lomi Lomi massage, which combines rhythmic light touches with deep tissue movements, to techniques using hot stones aligned down your spine.
Energy work lives up to its name by unclogging your body's energy flow. Blocked energy may leave you pent up, spent and downright cranky. Reiki is a common type of energy work that uses light touches on various areas around the body to balance the energy in those specific areas. Reiki is common on the feet, where your body has several points that correspond to your internal organs. Reiki can often be combined with massage for a double-dose of rejuvenation.
Succulent skin care is often on the list of day spa treatments, especially facials. While a facial may seem like a cosmetic procedure, it can actually deep clean your pores and provide a fresh face, smoother-looking skin and an energetic tingly feeling that has no choice but to revive you.
Day spa treatments can also include techniques that use the healing power of water, and you are sure to find such services on a list of bath spa treatments. Swimming 500 laps in an ice-cold pool is typically not on the list, although various forms of hydrotherapy can be.
Hydrotherapy dates back to the ancient Romans who immersed themselves in natural spring to reap the healing benefits. Bath spa treatments using hydrotherapy can include herbal baths, aromatic steam rooms, underwater massage and restoration techniques using thalassotherapy. Despite its strange name, thalassotherapy is not strange at all. It relies on the healing and rejuvenating benefits of seawater and its products. Well, perhaps it may seem strange to be wrapped up in algae paste and seaweed, but relaxing in a seawater bath is as natural as taking a dip in the ocean, but without the jellyfish and sharks.
Steam therapies, medicinal baths, mud wraps and aqua massage can all be on the list of bath spa treatments to help you plunge into a state of bliss. While the day spa treatments and bath spa treatments may still not sound as good as hopping a plane to a deserted island, they definitely beat moping about beneath your bed.
Content Provided by Spot55.com