5 smartphone apps for a healthier lifestyle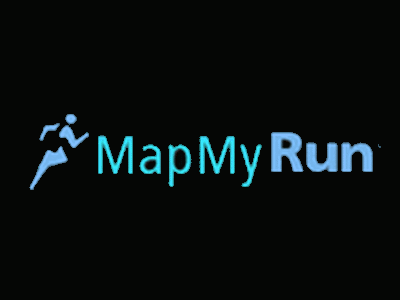 Ready to finally take off those pesky pounds? Get active with healthy exercise plans? Making a healthy lifestyle change can be a challenge, and incorporating new habits into your daily routine is not easy. To the rescue: smartphone apps. Take a break from Angry Birds and kick-start a healthier lifestyle. Here are five of our favorites:
Nutrition Menu ($0.99) -- Know exactly how many calories are in all your meals, even when you eat out. Nutrition Menu is the mother of all smartphone calorie counters that put the largest nutritional information database at your fingertips -- no 3G or Wi-Fi connection required. The app features over 41,000 restaurant menu items of from 351 American and Canadian restaurants, along with 51,000 entries for common food items. Additional features let you track your daily food intake and exercise, so if you're working to lose or maintain weight, you can be sure to hit your daily burn.
iMapMyRun (FREE) - Keep track of outdoor exercise, including distance and calories. Track your pace, view a live route map, and see how far you've come. As an added plus, the handy calorie budget tracks what you've consumed and burned, along with water intake to help you hit eight, 8 ounce glasses a day. A database of over 26 million routes helps you discover new outdoor paths for walking and running anywhere in the world.
Epicurious (FREE) - Enjoy access to thousands of recipes at your fingertips, email grocery lists, save recipes to your favorites list and browse featured collections, and share favorites on Facebook and Twitter. Full screen cookbook view displays ingredients, photos and prep steps, along with nutrition information. Cooking just got fun and healthy!
No Time to Cook? ($4.99) -- Skip the drive-thru tonight and take the guesswork out of cooking healthy dinner recipes. Simply tell this app what foods you are starting with (e.g. chicken or seafood), and then browse over 850 different recipes that put dinner on the table in less than 40 minutes. Email grocery lists and watch how-to videos.
21-Day Vegan Kickstart (FREE) -- A vegan diet can help lower cholesterol, control diabetes, reduce your risk for cancer and increase your overall energy levels. But if you've spent a lifetime happily noshing on hamburgers, going vegan (or even vegetarian) can seem like a huge challenge. The 21-Day Vegan Kickstart app eases your transition from steaks to veggies with tips for healthy eating and daily recipes for breakfast, lunch, dinner and a snack.
Content Provided by Spot55.com