Top 5 scenic and low-impact hiking locations across the world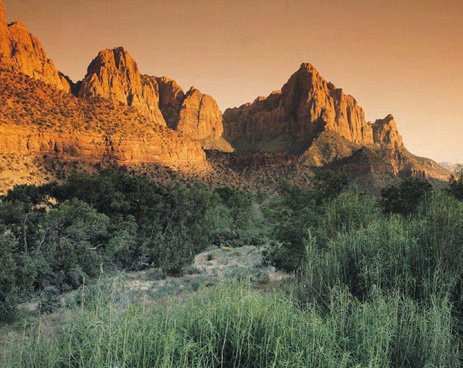 One of the best low-impact exercises guaranteed to keep your heart healthy and leg-strong is hiking. But not everyone is a world-class hiker, and there are some of us who just can't hoof it like we used to. Fortunately, there are plenty of low-impact hiking trails in some of the most beautiful locations across the globe that'll let you partake of the oldest form of entertainment: walking around and taking in the sights. Here are five of the best places to find gorgeous yet acceptably low-impact hiking routes.
Yosemite National Park -- Did you know there are 800 miles of hiking trails here? Of course, nobody's expecting you to tackle them all at once. Whether you're an experienced hiker or are just looking for a scenic stroll that won't send you to be aching from head to toe, you'll find it in Yosemite.
Hawaii -- One of the most beautiful places on Earth to vacation are the Hawaiian islands. Hawaii is one of those places where you could literally throw a dart in a map and be assured to have an incredible view. Whether you want to hike along the coast or delve inland through the canopied rain forest, you'll find innumerable low-impact hiking trails scattered all across the Hawaiian islands.
Peru -- If you're looking for some dramatic scenery that could feasibly put your Hawaiian island hikes to shame, we suggest taking a look at Peru. Not only can you hike to the historic ruins of Machu Picchu, but you can even cross the Andes if you're up for it.
Zion National Park, Utah -- Some of the most impressive natural canyon formations can be found right in your very own backyard in the state of Utah, and the beauty is that there you don't have to be an extreme hiker to take part. Zion National Park offers hikes as short as a mile to trails that can keep you hoofing it for up to 20 miles. Whatever your difficulty level, you'll find plenty of opportunity to put your hiking shoes to the test.
France -- You don't have to parlez vous Francais to let your feet do the talking for you while your eyes take in some of the most scenic surroundings in the world--as is proven by the immense variety of hiking opportunities you'll discover by heading to France. No matter what your destination, you'll find plenty of chances to hit the ground walking.
Content Provided by Spot55.com